We are delighted to announce a new strategic technology partnership between CRO Buttons and Boost Commerce. This integration will bring together an exceptional software solution provider and CRO Buttons to create optimal products and services for the market down the road.
Through this partnership, we will be able to leverage each other's strengths and capabilities and deliver innovative solutions to a larger number of eCommerce customers, in the face of an ever-changing e-commerce landscape.
The goal of a collaboration
Our major goal at CRO Buttons and Boost Commerce is to give our customers the best solutions for their businesses. Given the market's constant evolution of solutions, we acknowledge the need of exchanging technical expertise and optimizing our performance across different projects.
About Boost Commerce
Founded in 2016, Boost Commerce focuses on providing efficient and reliable technology solutions for eCommerce businesses to grow at scale. Trusted by over 13,000+ merchants, their top application is the Product Filter & Search app. This is the high-quality eCommerce services and the seed that has grown into their service today with over 13,000 paid subscribers, Boost Commerce enables shoppers to find the right products within milliseconds via powerful filters, helping brands improve online shopping experiences, increase sales, and scale growth. Besides, Boost Commerce also works with top-notch Shopify & Ecommerce apps to generate innovative and outstanding experiences for merchants.
They strongly believe in a remote culture, they started with a handful of members and they are now growing with a fully remote team of professional eCommerce experts, spread all over the globe from Asia to America. With the motto: "A happy company can only be built by happy people at heart".
What does Boost Commerce stand out for?
Boost Commerce focuses on advancing Shopify product filters and site search settings, which has helped customers worldwide run their Shopify stores effectively with an optimal cost offer and dedicated solution.
Among the most prominent is the Product Filter & Search app, which was launched on the Shopify App store.  There are some highlight features:
Various display settings for filter values, including color swatches, slider range, lists, boxes, and more
Unlimited filter trees in any collections or search results with filter options based on collections, variants, and tags, as well as ratings, price, meta fields, and more.
Spell-check, synonyms, auto-suggestions, and stop-words all empower the Shopify search box with more relevant results within milliseconds
Boost Product Filter & Search App performs a deep data search through all product titles, vendors, types, tags, SKUs, and meta fields to return exactly what shoppers want.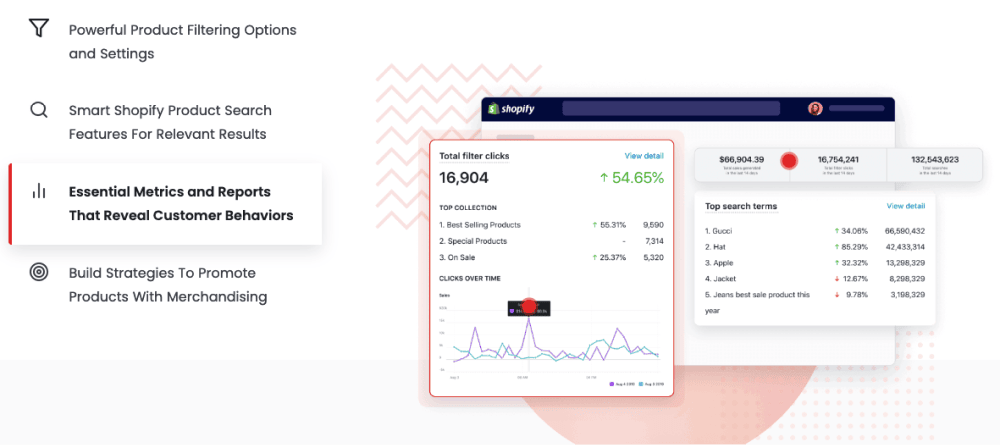 Understand how your customers browse products, and what they are searching for, and gain insights into their shopping experience on your site through both filter and search reports, as well as many important metrics
Keep track of business performance to make the right decisions with filters, search reports, and many important metrics.
Set up Rule-based merchandising conditions to change the positions of a group of products based on their attributes for promotion purposes
Change the product ranking in the search results to increase the visibility of particular items.
Contact Boost Commerce on social media
Conclusion
We're delighted to announce our exciting new partnership with Boost Commerce. Our customers can expect to see a range of benefits from this collaboration, including innovative solutions and enhanced service offerings. By combining our strengths and expertise, we are confident that this partnership will bring great value to our customers and drive continued success for our businesses. We look forward to keeping you updated on our progress and encourage you to join us in celebrating this exciting new chapter!