Establishing trust is crucial in the world of e-commerce and conversions. A report by Salesforce highlights that customers tend to be more loyal to trusted brands, with 95% being more likely to stick to them, while 92% are more likely to make repeat purchases.
A lack of confidence in your website can result in detrimental effects such as low conversion rates, high bounce rates, and frequent shopping cart abandonment. This article offers valuable insights on how to enhance the credibility and trustworthiness of your website to overcome these challenges.
Now, let's start it!
22. Use trust badges
Trust badges could be the key to increasing your eCommerce conversions.
What is the trust badge?
Trust badges are symbols displayed on a website that is meant to instill trust in your potential customers. These trust badges let website visitors know that your page is legitimate and that any data they share will be collected through secure third-party service providers. You can establish trust with prospective customers more quickly with these trust seals, symbols, or icons on your website.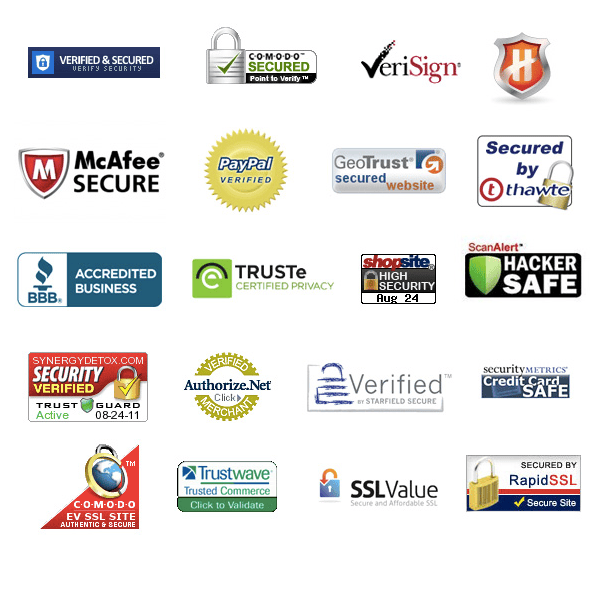 The best types of trust badges
Generally, trust badges used in e-commerce can be classified into five primary types. Each one has a different meaning and is used for a different purpose:
Security Trust Badges: This badge indicates that your checkout process can be trusted: the information is encrypted and your customer's credit card information is safe and secure. They are most effective when displayed near your "Add to Cart" buttons and on your checkout page.
Payment Trust Badges: Certifying that a business accepts widely used forms of payment, such as Visa, Mastercard, American Express, and PayPal. A study conducted by ConversionXL found that when people are familiar with a brand they have a perception of security. "For the most part," the study said, "greater familiarity also meant a greater feeling of security."
Guarantee Trust Badges: Like a "30-day money-back guarantee" icon can be used to allay potential customers' fears regarding the purchase by providing reassurance and making it easier to turn doubtful visitors into happy customers.
Shipping Trust Badges: Like "Free Shipping" or "Free Returns" showcase your store policy and excellent customer service and can help you build customer trust. By letting your customers know that they can receive and return any products ordered without any additional fees, you take away some of the perceived risks of ordering from an online store.
Endorsement trust badges: that provide third-party validation, such as customer testimonials, case studies, online reviews, professional certifications, and B2B customer logos.
Why do you need trust badges on your website?
In a survey conducted by Econsultancy/Toluna, 48% of the participants indicated that trust badges or marks were among the most important things they considered when shopping online.
Naturally, the internet market is online by definition. Frequently, you cannot personally sample these products or services before buying them. This brings up clear problems. Customers will question your service if your web store is not well-known enough for them to believe you. It's common for individuals to be concerned about having their credit card information stolen or that the items and services they have paid for may never arrive. By addressing their concerns, adding trust badges to your website is one of the finest methods to foster trust and boost sales.
In a study by the Baymard Institute, one of the reasons for abandonment during checkout is customers didn't trust the site with their credit card information. We'll be looking at why trust badges are important in increasing conversion rates.
Make sure to leverage trust badges on your website, and use the different types highlight strategically across your website to quickly build trust with your customers, increase conversion rate, and ultimately drive more sales.
23. Use customers testimonials
Before making a purchase, clients consult evaluations and testimonies from previous buyers. They need some reassurance that the purchase will be worthwhile. This is the principle of Social Proof, and it's one of the reasons why testimonials work so well for boosting conversion rates. Most customers trust reviews and testimonials from other customers as much as recommendations from friends, and much more than claims made by the business itself were founded by Statistics.
It makes logical sense that customers trust other customers more than businesses or marketers and make positive reviews and testimonials as easy to find as possible.  Sharing customer reviews aims to attract more potential customers and convert visitors into buyers. Therefore, to effectively carry out this task.
In one study, adding just three lines of testimonials to a landing page increased conversion rates by 34%. In another study, adding testimonials to sales pages for relatively low-priced items increased conversion rates by 190%, while conversion rates for more expensive items increased by 380%.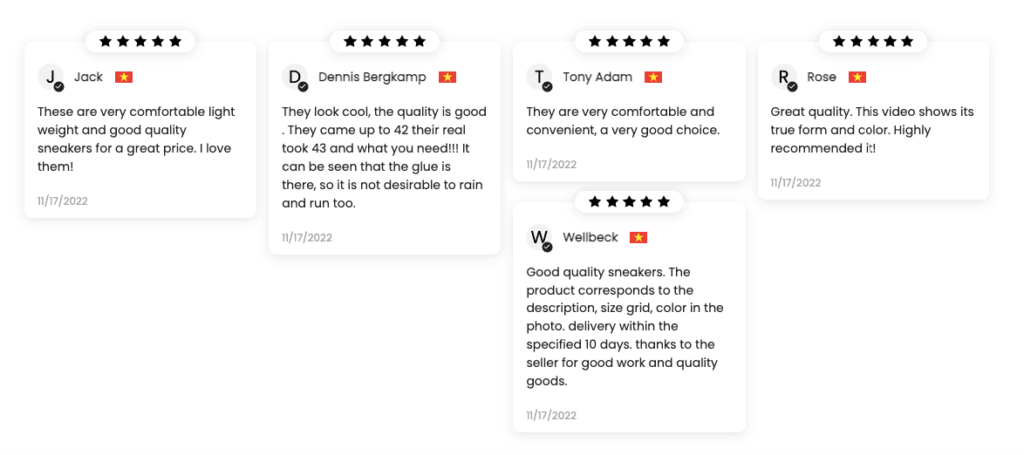 24. Set up sales pop-ups
According to the report, 98% of customers will leave your site without taking any action at all. When people visit a website for the first time, they are often in the analysis mode of whether they should make a basic decision such as buying, registering, renting, etc., or not. When they are in this mode, they need to be 'promoted' or 'encouraged' to make decisions.
What are sale pop-ups and how does it work?
A Sales Pop is generated by a small piece of Javascript code that is activated when your webpage loads. The code is connected to your database of sales and the selections you have made in the app's interface. When the page is loaded, the script pulls information from your account, generating a set of notifications that appear in front of the main page. So, websites have achieved significant increases in conversion rates simply by adding Sales Pops.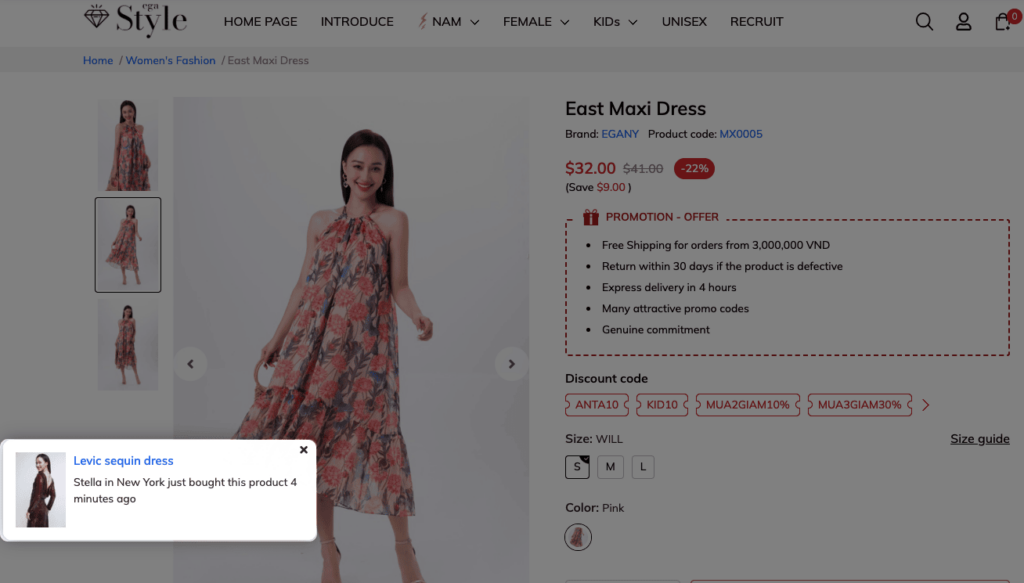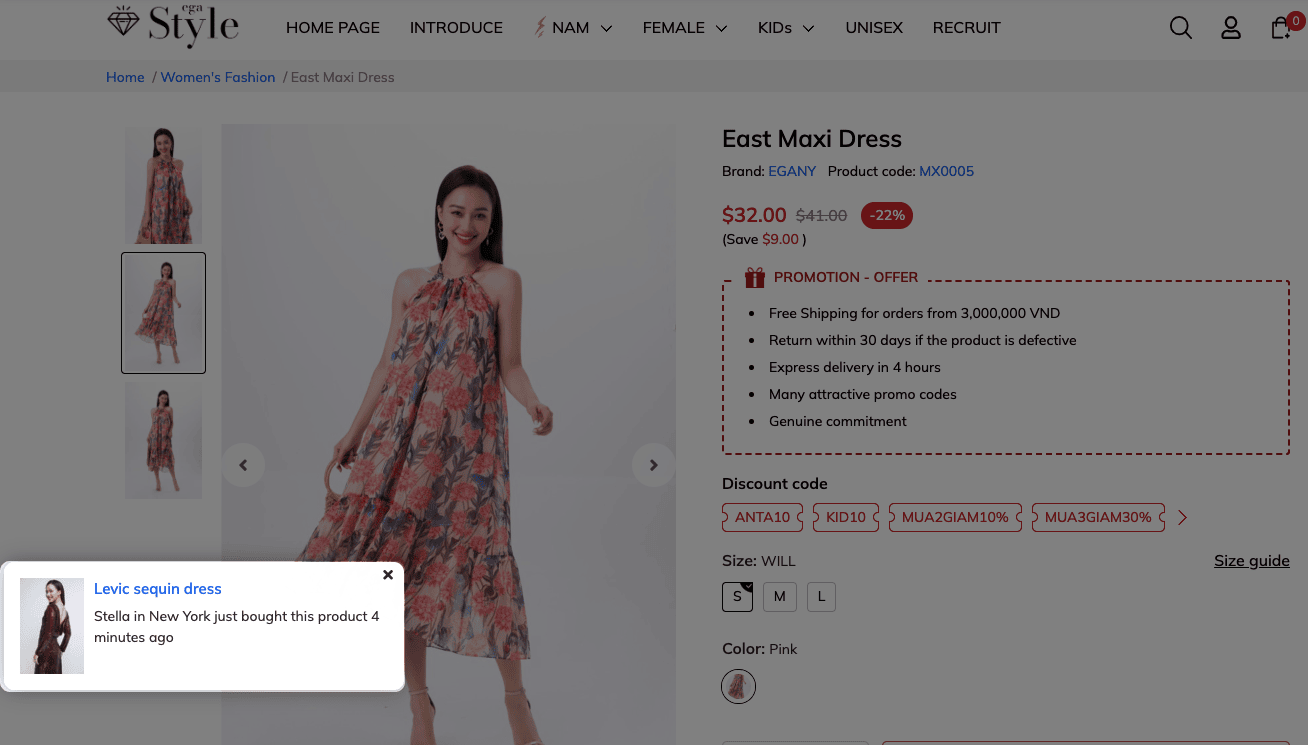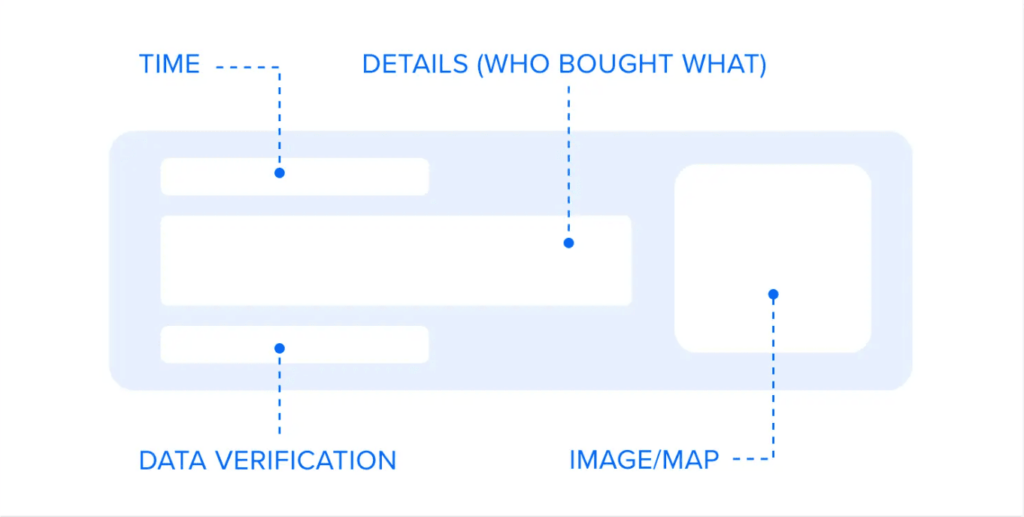 Why do you need sales pop-ups on your website?
Automated notifications displayed genuine information in real-time. That makes low-stock messages and countdown timers more believable. When we are uncertain about what to buy, it's common for us to depend on the influence of friends. Therefore, integrating elements such as rating and recommendation systems, social sharing buttons, and shop-together tools is smart.
Build trust: Nielsen's latest Global Trust in Advertising report repeats findings from previous years – people don't trust advertising, at least not as much as they trust recommendations from friends and consumer opinions expressed online. Adding Sale Pop-ups allows you to display the website's operation on any page on your site without waiting for shoppers to find product reviews.
Help visitors make decisions: watching pop-up sales can help visitors make decisions because seeing many activities for a product they are interested in can be enough to stimulate buyers in advance
Sale pop-ups can increase conversion: you can direct the attention of visitors and direct them to the products you want them to buy or the actions you want them to do.