Images are essential for making your Shopify store stand out and attract customers. But creating and editing images can be a hassle and a cost, especially if you don't have the right skills or tools. That's why you might want to try an AI image editing Shopify app. An AI image editing app is a tool that can do wonders for your images using artificial intelligence. It can automatically adjust, crop, resize, remove backgrounds, add effects, and more to your images. In this article, we will introduce you to some of the best AI image editing apps for Shopify and how they can help you make your store look amazing and sell more.
Best AI image editing Shopify
Magic Studio
Magic Studio is an innovative AI-powered tool that empowers you to create stunning photos effortlessly. With its powerful features, you can transform your pictures and add a touch of magic to them in just a few clicks.
Key features:
Create stunning Profile Pictures with AI: With Magic Studio, you can create profile pictures that make you look awesome. The AI-powered tool can enhance your facial features and make your picture stand out.
Make pictures with words: Magic Studio allows you to express yourself by just describing what's on your mind. The AI-powered tool can generate pictures based on your description, making it easy to create unique and personalized images.
Remove unwanted things in seconds: Magic Studio makes it easy to remove unwanted elements from your pictures. Simply upload your image, mark the bit you need removed, and download the edited version in seconds.
Remove backgrounds automatically in seconds: With Magic Studio's automatic background removal feature, you can easily remove the background from your pictures and spotlight your subject.
Enlarge your pictures without losing quality: Magic Studio can increase the size of your pictures without losing quality. This means you can enlarge your images for better quality without worrying about pixelation or blurriness.
Pricing: Free
Cleanup.picture
Cleanup.picture is an advanced photo editing tool that uses Artificial Intelligence to retouch images with incredible quality and speed. Creatives can utilize Cleanup's technology to quickly create stunning visuals without interrupting their creative flow.
Key features:
Inpainting technology: Cleanup.picture uses AI-based inpainting technology to remove any unwanted objects from photos, such as unwanted people or unnecessary objects. This technology is much better than traditional Clone tools, like those found in Adobe Photoshop, which require a background reference.
Easy-to-use interface: With Cleanup.picture, you can easily import and edit pictures of any size, and export them at up to 720px for the free version, or with no size limit for the Pro version. The tool's interface is designed to keep you in the creative flow, with tools that are not in your way.
Remix existing photos: You can easily remix any existing photo by replacing parts with your own. Cleanup.picture's AI technology can seamlessly blend your additions into the original photo, resulting in a stunning visual.
Pricing:
$5 per month or $36 per year ($3 per month)
PicWish
PicWish is an AI-powered image processing tool that frees you up from repetitive tasks for more valuable creative work.
Key features:
Background Removal: Remove background automatically with 1 API Call
Objects Removal: Easy image inpainting with our Objects Removal API
Photo Enhancement: Face enhancement and fixing blurs in photos
Photo Colorization: Colorize black and white images with API
Image Compression: Compress image without losing quality
ID Photo: Change background color with one click
Pricing:
PhotoAiD
PhotoAiD utilizes artificial intelligence (AI) using the latest achievements in technology. The AI is able to verify a photo immediately after it has been uploaded and mark it as "correct" or "incorrect". If the photo is approved by this technology, you can be 100% sure that the image will be accepted by authorities.
Key features:
Passport photo cropping tool: PhotoAiD photo cropping tool is able to do it in one second. You upload your favorite picture and choose the type of document you need it for and you will have a perfectly cropped and resized photo in an instant.
Passport photo background remover: In every official document's requirements, we can find a rule about the background. You can have any color that is needed if you use PhotoAiD that removes an unsuitable background and changes it to the required one.
Passport photo resizer: You can pick a suitable document from the database. The application will automatically resize your picture to the size specified for your chosen document and it will also adjust the definition and dimensions.
Passport photo checker: The process is automated and the task of checking is done by softwares whose role is to validate any photos that are sent. The same technology is used in PhotoAiD checker, so you can be sure that there will be no surprises.
Pricing: Free
Deepswap
Deepswap.ai is an online AI face swap app to generate faceswap videos, photos, and GIFs. Over 150 million users make funny face swapping here, including movie role refacing, gender swaps, face memes, etc.
Key features:
One-Sec Face Swap Photo Editor: The face swap online app is also your best photo editor to generate a brand new refacing ID photo, wedding photo, traveling photo and more images.
Funniest Meme and GIF Maker: With Deepswap GIF maker, you can create trending memes and get huge traffic on your social platforms.
Reface Multiple Faces One Time: Deepswap.ai features extremely powerful AI algorithms and training models behind. You can reshape up to 6 faces in the same clip on this online face swap software.
Pricing:$9.99/mo
Upscale.media
Upscale.media is a state-of-the-art, AI-powered image upscaling and enhancement tool that allows you to upscale your low-resolution images up to 4x without losing any details.
Key features:
Advanced AI technology: Upscale.media uses state-of-the-art AI technology to upscale and enhance your images, while retaining the textures and details of the original image.
Increase resolution up to 4x: Using advanced computer vision algorithms, you can increase the resolution of your low-resolution images up to 4x, making them ready for all your personal and business needs.
Pricing:
WatermarkRemover.io
WatermarkRemover.io is a powerful and easy-to-use AI-powered tool that allows you to remove watermarks from your images for free.
Key features:
Advanced AI technology: WatermarkRemover.io uses powerful AI technology to remove watermarks from your images quickly and completely, without losing any details.
Automatic detection: Our intuitive AI algorithm predicts the watermark area to be removed automatically, so you don't have to waste time selecting it yourself.
Multi-colored support: Our tool can easily remove multi-colored watermarks from an image, making it a versatile and effective option for all types of watermarks.
Multiple watermark removal: The tool can remove different watermarks present in an image, making it a one-stop solution for all your watermark removal needs.
Pricing:
Remini
Remini is an advanced photo and video enhancer that utilizes transformative technology to give your low-quality visuals a stunning HD upgrade. With its powerful features, you can restore old photos to incredible detail and elevate your content to a professional level.
Key features:
Face Enhance: Increase the quality of faces
Face Glow: Give to people a new look and feel
Auto Color: Adjust and improve colors and tones
Background Enhance: Increase the quality of every detail
Pricing: free
BeFunky
BeFunky is an all-in-one online creative platform that offers a wide range of tools for photo editing, graphic design, and collage making.
Key features:
Photo Editor: With a wide range of editing tools such as crop, resize, and exposure, and unique effects like Cartoonizer, Digital Art, and Enhance DLX, you can easily create stunning photos. You can also add customizable vector icons, graphic overlays, and hundreds of free fonts to add extra flair to your images.
Collage Maker: With BeFunky's Collage Maker, you can easily create breathtaking online photo collages to tell a story, share an adventure, or create anything else you want.
Graphic Designer: BeFunky's Graphic Designer empowers you to create custom graphics with ease, even if you don't know how to use Photoshop. With drag-and-drop simplicity and a huge selection of professionally designed templates, you can create beautiful online graphic design projects in no time.
Pricing:$11.99/mo
AI Image Enlarger
AI Image Enlarger is an all-in-one AI toolkit that allows you to enhance and upscale your images without losing quality.
Key features:
Increases image resolution: AI Image Enlarger uses smart enhancement technology to increase the resolution of your images without compromising on quality, making your images look sharper and more detailed.
Crop your photos: You can now crop your photos freely by enforcing a single or offering a range of crop aspect ratios before uploading to the AI servers.
Powerful finetunes: AI Image Enlarger provides full options that allow you to adjust the brightness, contrast, saturation, exposure, temperature, gamma, clarity and vignette before uploading.
Stunning filters: The in-built filter presets can be applied to make your picture look better before upscaling or enhancing them by AI.
Add annotations: You can add sharpie, text, line, arrow, rectangle, and ellipse on the pictures to have more fun with your pictures.
Add photo frames: AI Image Enlarger allows you to add frames to your pictures and customize the color, size and inset of the frames to make them look outstanding.
Pricing: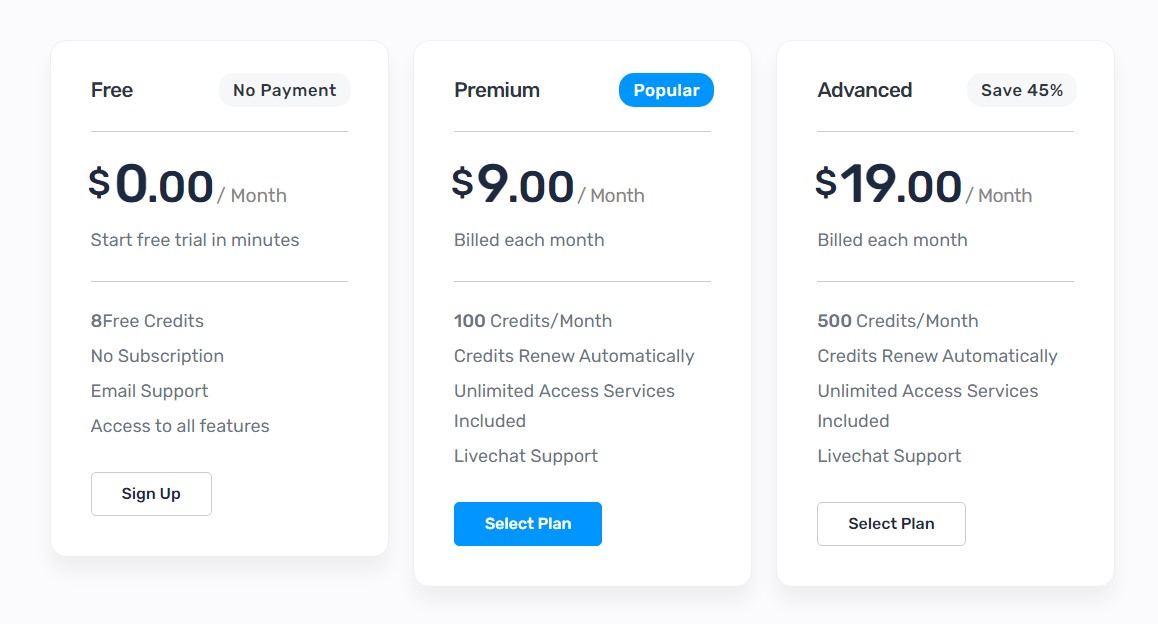 Let's Enhance
Let's Enhance is an advanced automated AI image upscaler and fixer that utilizes Super Resolution technology based on Deep Convolutional Neural Networks and other machine learning technologies.
Key features:
Resize pictures, making them crisp, clear and ready for any web and print format.
Save time for creative tasks — let AI enhance low-quality images in seconds.
Upscale anything from old photos to digital art, from portraits to landscapes, from logos to product images.
Boost print quality: Leverage AI for superior resolution, colors, and clarity in prints.
Get 300+ DPI: Attain professional-grade, crisp, and detailed prints with any image.
API for print-on-demand: Enhance POD workflows with AI-powered upscaling API.
High-resolution AI art: Enhance AI-generated images to create visually stunning masterpieces.
Upscale AI-generated art to desired resolutions, including HD, 4K, or larger.
Text-to-image generator: Turn words into captivating, unique artwork in seconds.
Pricing:
Topaz
Topaz is a cutting-edge image enhancement technology powered by AI that helps you improve your photo and video quality.
Key features:
Upscaling: Convert SD to HD or HD to 4k with stunning improvements in video quality.
Denoising: Remove visible image noise while preserving details to clean up your video.
Sharpening: Naturally increase perceived sharpness in your video without adding artifacts.
Deinterlacing: Convert interlaced videos to progressive while preserving image definition and reducing artifacts.
Pricing: $199.99
Remove.bg
Remove.bg is a powerful tool that allows you to remove backgrounds from images with just one click.
Key features:
Automatic background removal: With remove.bg's clever AI technology, you can remove backgrounds from images 100% automatically in just 5 seconds with one click.
Versatile background options: Whether you want to make a background transparent (PNG) or add a white background to a photo, remove.bg can do all this and more.
Pricing:
PhotoRoom
PhotoRoom is an all-in-one creative photo editing platform that allows you to create professional designs for free on the go.
Key features:
Erase any background: With PhotoRoom, you can easily erase any background and edit photos quickly and accurately.
Remove objects with a swipe: Instantly remove unwanted objects and defects with just a swipe of your fingertip, ensuring that your snapshots are flawless.
Edit hundreds of photos in seconds: With Batch Editor, you can retouch all your images at once, getting your Amazon, eBay, and Depop listings live up to 3x faster.
Pricing:Free