AI is a technology that is changing many industries, including real estate. AI can help brokers, homeowners and customers search, value and trade real estate efficiently and save time. In this article, we will introduce you to 3 of the best AI solutions for the real estate industry on the Shopify platform, a leading e-commerce platform in the world.
Best AI real estate Shopify
AI Room Planner
AI Room Planner is a cutting-edge solution for interior design, powered by artificial intelligence technology. With this tool, users can access hundreds of interior design ideas for their room, completely free and with no limit.
Key features:
The ability to generate a wide range of design ideas based on user preferences and room dimensions. The AI technology can provide users with a visual representation of how their space could look like, complete with furniture, decor, and color schemes.
Users can experiment with different design styles and layouts, and make changes on the fly. The tool also provides users with the ability to save their designs and share them with others for feedback or inspiration.
Pricing: free
Interior AI
Interior AI is the first AI Interior Designer in the world. Take photos of your own interior, and then use Interior AI to transform it into a new style. Get interior design inspiration and new ideas for your home.
Key features:
The Virtual Staging mode automatically detects the construction of the room and tries to avoid changing it
The Interior Design mode provides more creative ideas
The Mix mode allows users to get the original auto-masked background back
Users can create 360° panoramas of their rooms with the new beta feature
Pricing:
REimagine home
REimagine is a powerful interior design tool that allows users to redesign any space to match their vision or explore inspiring designs generated by AI. With REimagine, users can unlock creative possibilities and transform their space with ease.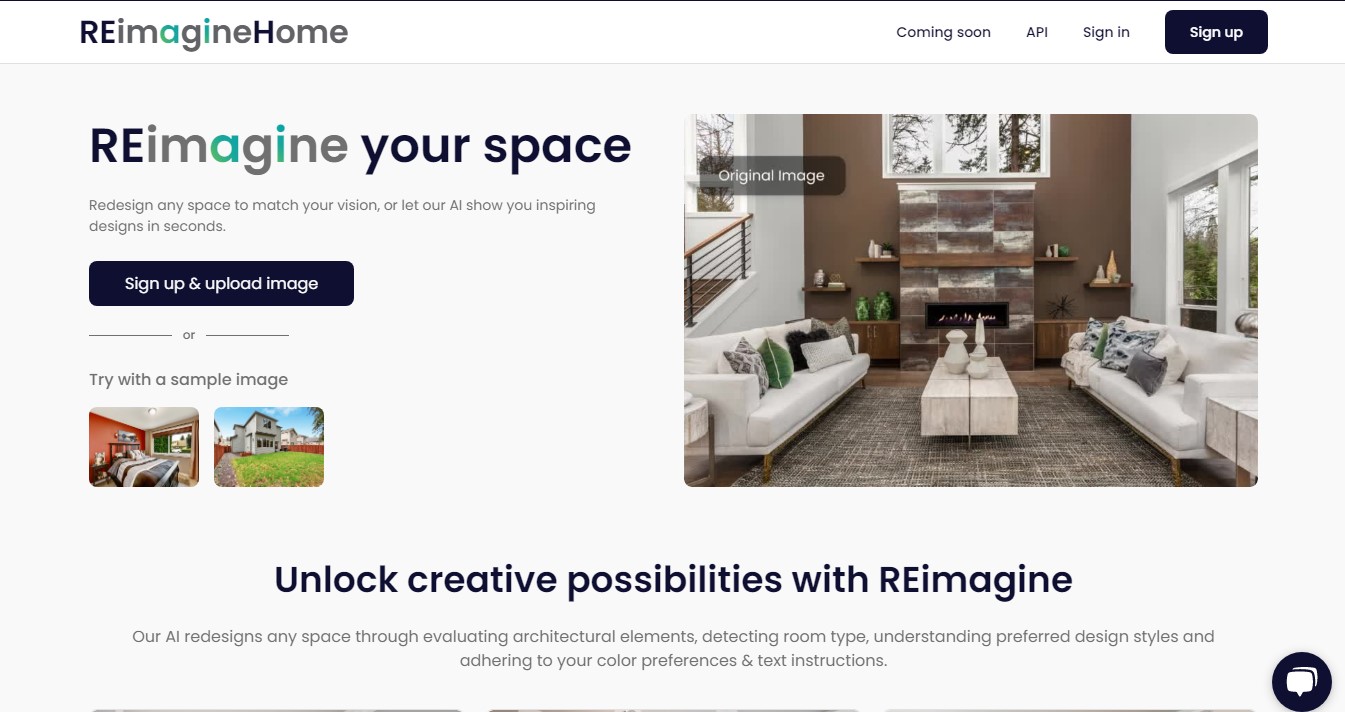 Key features:
REimagine supports furnished spaces, and the AI automatically considers all the architectural elements and furniture pieces to create fresh and inspiring designs.
The tool offers AI-powered landscaping and patio design, taking into account architectural elements such as lawns, backyards, pools, and outdoor furniture and appliances.