Discover the 7 Best AI E-commerce Tools for Shopify. Unlock the potential of personalized recommendations, streamlined inventory management, and exceptional customer support. With these cutting-edge tools, you'll revolutionize your online retail experience. Bid farewell to perplexity and burstiness as you optimize your Shopify store with the power of AI. Elevate your e-commerce success with the top AI tools available.
Best AI Ecommerce Tools for Shopify
ProductBot
ProductBot is an AI product expert/recommender that helps users decide what to buy. Users can describe what they are looking for and the tool will provide recommendations of related products that are supported via Amazon Affiliate links. These various application cases benefit a wide spectrum of people. It assists customers in finding the perfect present for their loved ones, gives ease to busy people looking for well-informed product judgments, and delivers customized suggestions to online consumers based on their specific needs. Overall, this tool offers a convenient and easy solution for users to make informed decisions on products they are considering buying.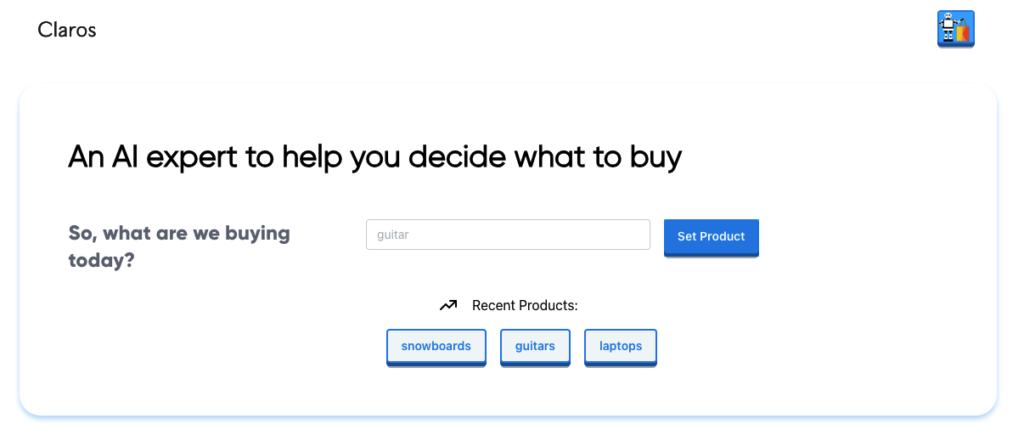 Key features:
Personalized recommendations: Engage in a conversation with the AI to receive tailored product suggestions based on preferences and needs
Product information: Access details on product features, reviews, prices, and availability
Developer support: Message the developers on Discord for questions or feedback
Pricing:
Aidaptive
With Aidaptive's robust machine learning predictive personalization solution, you can effortlessly generate distinctive customer experiences while saving shoppers a significant amount of time. This tool automatically showcases products and services that align with their preferences and desires. This not only enhances customer satisfaction but also drives remarkable business growth through unparalleled conversion rates, increased average order value (AOV), and maximized revenue per customer. Aidaptive's cutting-edge technology empowers your business to excel in the competitive market by delivering personalized experiences that leave a lasting impact.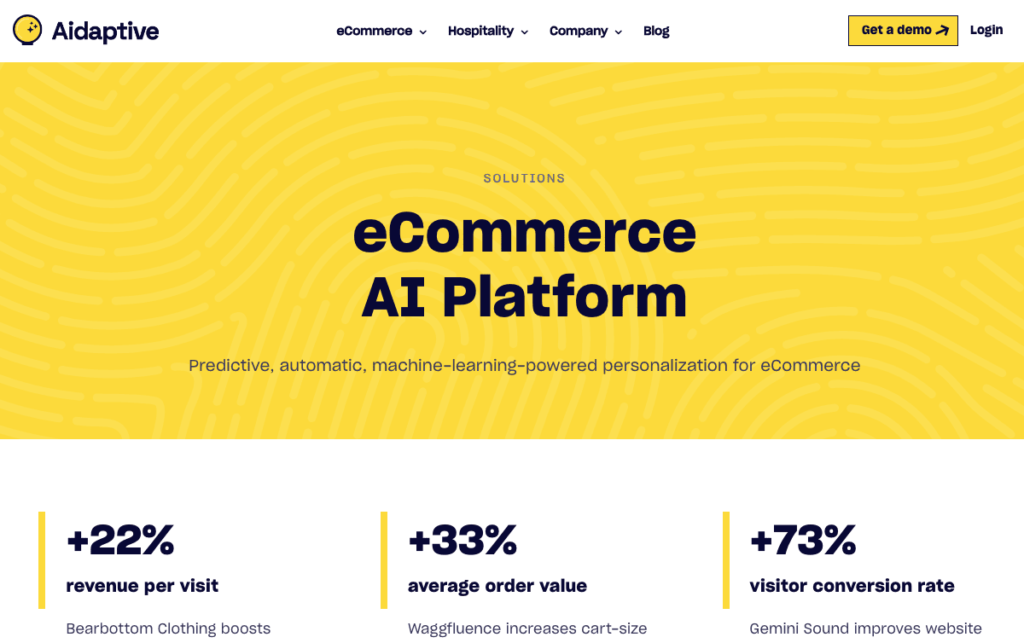 Key features:
Personalized recommendations: Uses machine learning to tailor product recommendations, pricing, search results, and merchandising.
Jarvis ML technology: Provides enterprise-grade machine learning for businesses of all sizes.
Integration: Works with various data sources, such as Shopify, Guesty, Salesforce, and BigCommerce.
Pricing: Free Trial
Octane AI
With Octane AI, you can easily create quizzes that allow customers to answer questions and then are shown the best product(s) for their needs. This personalized experience increases sales, emails, and SMS subscribers, AOV, and strengthens your customers' relationship with your brand. Quiz AI will handle the product recommendations for you: you only need your quiz questions & answers.
Key features:
Quiz templates for every industry and AI to recommend products for you
Create product recommendations using AI, tags, collections, or conditional logic
Change the entire design, from images, font, and layout, to full custom CSS
Sync all quiz data to Klaviyo, Attentive, Zapier, and more
Work with account managers who will help you build and launch your quiz.
Pricing: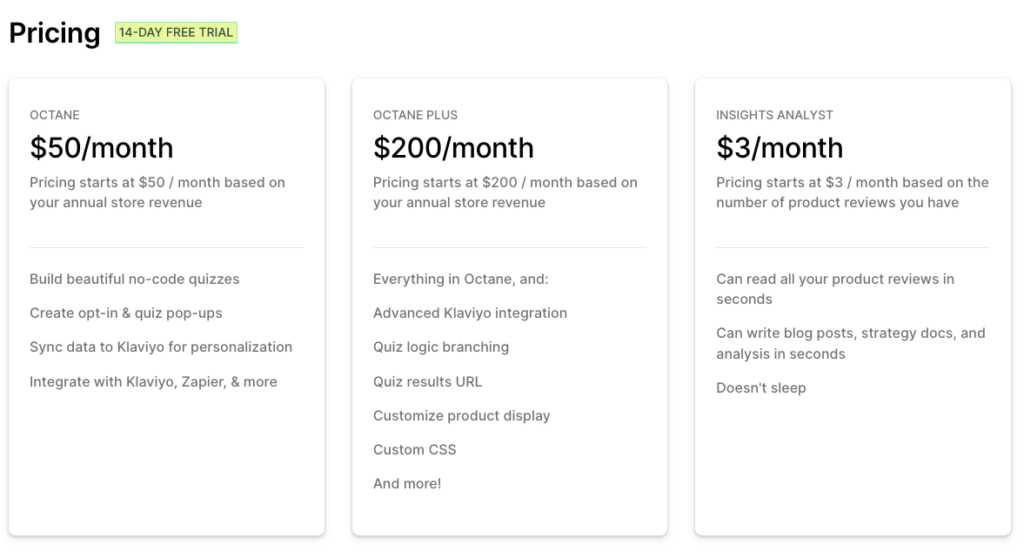 Frequently AI
As a valuable assistant for Amazon sellers, Frequently AI offers essential support by providing recommendations to optimize product listings and advertising campaigns. It also offers valuable insights into market trends and competitor analysis. With its user-friendly approach and straightforward language, Frequently AI helps sellers make informed decisions and stay ahead in the highly competitive Amazon marketplace. Whether it's enhancing product visibility, refining advertising strategies, or staying updated with the latest market dynamics, Frequently AI is the go-to solution for Amazon sellers seeking simplicity and effectiveness. Frequently AI is currently in Beta, undergoing continuous improvement.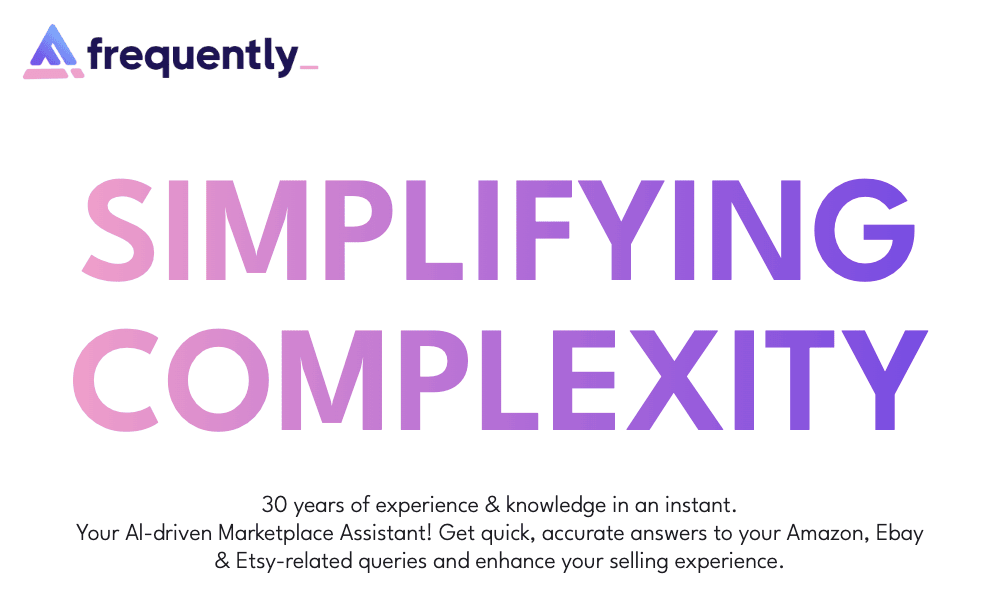 Key features:
Help Amazon sellers with their day-to-day operations.

Provide recommendations for optimizing product listings and advertising campaigns.

Offer insights into market trends and competitor analysis.

Frequently AI is a great way for product sellers to gain insight and ask tough questions regarding sales and get answers using GPT4.
Pricing: Free
Background AI
Background AI is a cutting-edge AI-powered background generator that effortlessly enables you to replace the background of any image with a personalized backdrop of your choosing. Elevate the quality of your e-commerce product images with the remarkable capabilities of the AI Background Generator. This tool not only produces visually stunning product pictures but also ensures they are incredibly lifelike and realistic, all at an affordable price point. Experience the transformation and cost-effectiveness of the AI Background Generator as you enhance the visual appeal of your product imagery.
Key features:
Realistic AI Background Generator for product photos and profile pictures

Handles complex images and subjects, including intricate details like hair, fur, or transparent objects

Wide variety of background options, including solid colors, patterns, gradients, textures, or custom images

Easy-to-use interface.
Pricing: Free
Oxolo
Oxolo is an e-commerce video generator with human emotion and without any hassle. It's the first platform that requires nothing but a quick copy and paste to create high-quality marketing videos.
Key features:
Replace costly video processes like casting, scripting, and filming with Oxolo's one-click AI-generated video content.

Their AI-generated video content provides a vast library of real human emotions to put a face on your brand.

With Oxolo, your product video or advertisement is minutes away.

Writes the script for you
Pricing: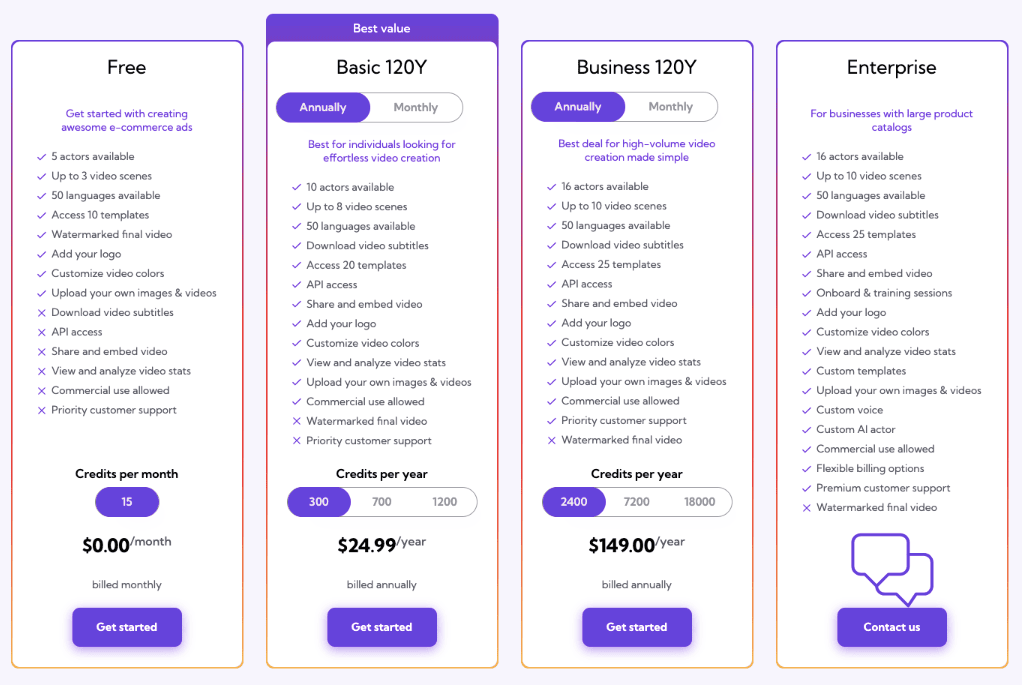 Zoocial
Zoocial is a digital marketing automation tool. One of its main functions is its Facebook and Instagram bot with artificial intelligence.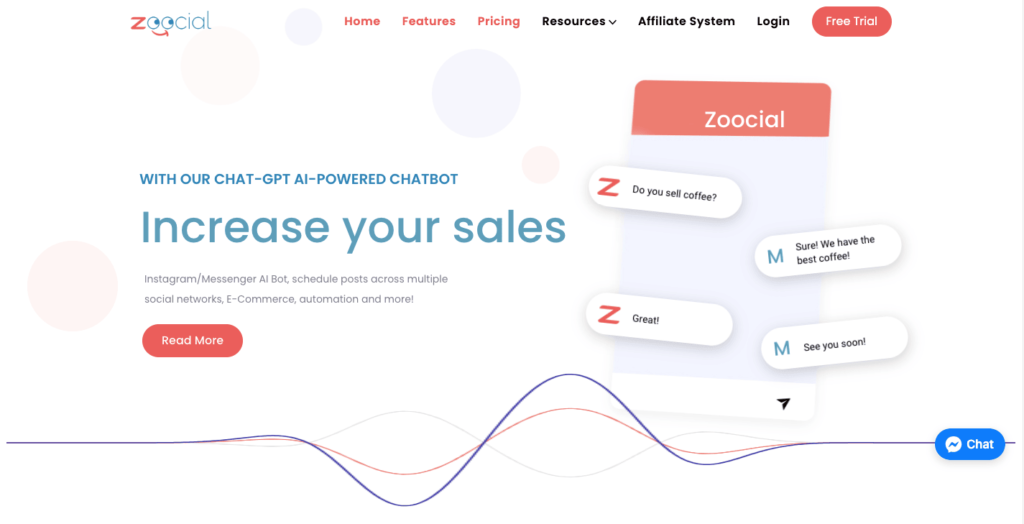 Key features:
Create an AI-powered bot for FB Messenger and Instagram DM.
Automate comments and replies on your posts with AI
Get a complete mail and sms marketing solution
Create a shopping cart in minutes
Manage your leads from our system
Schedule all your favorite social media