As a Shopify business owner, we understand how valuable your time is, and email marketing may be time-consuming. That is why we have developed a list of the top AI email assistants to aid you in streamlining your efforts and driving more sales. Our list has you covered if you need to automate advertising, personalize consumer encounters, or enhance your approach. Let's get started!
Best AI Email Assistant Shopify
ChatGPT Writer
ChatGPT Writer is a powerful AI writing tool from OpenAI that generates high-quality content across a range of formats using the GPT language model. This free Chrome extension is the perfect solution for anyone looking to streamline their content creation process. It allows users to effortlessly generate entire emails and messages using ChatGPT AI. With compatibility across all websites and enhanced support for Gmail, ChatGPT Writer is the ultimate tool for easily creating engaging and informative content.
Key features:
Highest quality responses that outcompete all other tools in the market
Works in all Chromium-based browsers, such as Chrome, Brave, and Edge
Works on all sites. Works even better on Gmail
All languages are supported
Free and privacy-friendly
Pricing: Free
Rytr.me
Rytr.me is an AI-powered writing tool that helps users generate high-quality content in a matter of seconds. It uses advanced natural language processing algorithms to analyze input prompts and provide suggestions for how to expand and improve upon them. The tool also offers a variety of templates and formats for different types of content, including blog posts, emails, and social media updates.
Key features:
Generate killer content, effortlessly: Never face writer's block again — from blogs to emails to ad copies, auto-generate catchy, original, and high-converting copies in popular tones & languages in just a few seconds. Just pick a use case, enter some context, and boom…your copy is ready!
Craft your masterpiece to perfection: Use the powerful, rich-text editor to go from raw ideas to a polished piece in no time — takes just about 15 mins to write a 1,000 word piece! Reword, shorten, and do much more to improve the content quality before hitting that submit button.
Seamlessly manage your writing workflow: Relieve the stress of juggling multiple projects by providing seamless collaboration, team billing, and robust project management features — all without the hefty price tag! With Rytr, it's easy to get back to what matters: running your business and making sure everything runs smoothly.
All-in-one writing platform: Tired of dealing with gazillion apps in your writing workflow? Rytr provides powerful features to manage everything from one place — no more juggling with tools for SEO, grammar, and more while writing; just focus on getting sh*t done with minimal fuss.
Pricing:
Superhuman
Superhuman is an email client designed to optimize productivity and streamline the email experience. With its sleek and intuitive interface, Superhuman enables users to manage their email efficiently, with features like lightning-fast search, keyboard shortcuts, and automated email scheduling. The tool also offers powerful analytics that allow users to track their email performance, making it easier to identify areas for improvement. Additionally, Superhuman boasts a high level of security and privacy, ensuring that users can confidently send and receive emails.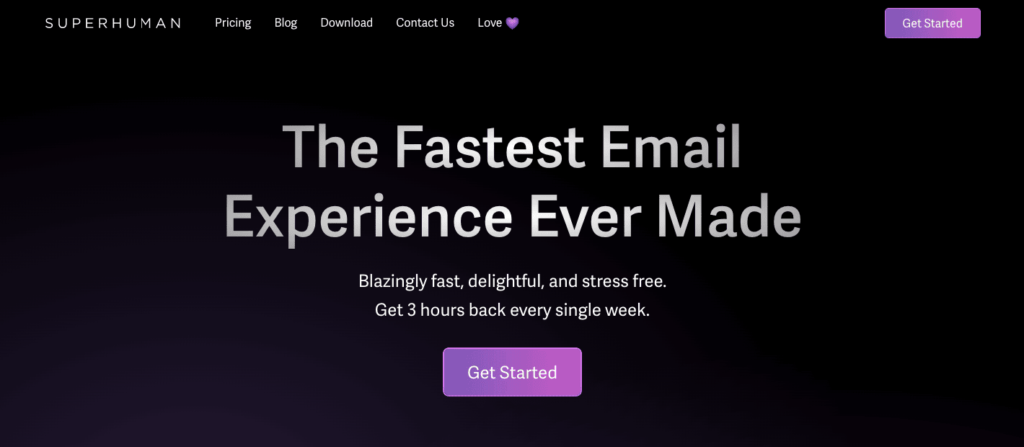 Key features:
Respond faster to what matters most: With Split Inbox, you can instead focus on what needs your attention. Split out emails from your team, your VIPs, or your most used tools – Google Docs, Notion, Asana – or anything else. Even when your inbox is overflowing, you'll respond fast where it matters most.
Follow up on time, every time: Superhuman simplifies the process of following up on important emails. Users can choose a follow-up time when sending an email, and Superhuman will send a reminder if they don't receive a response by then. This saves users from having to maintain a list or try to remember everything on their own
Type less and save hours every week: With Snippets, you can automate typing and push past this limit. Insert phrases, paragraphs, or whole emails. You can even include attachments, and add people to CC, or BCC internal systems.
Share read statuses across your team: In Superhuman, read statuses are shared across your team.

Let's say a teammate sends an email and CCs you. Even though you did not send the email, you can still see when people read that email.

Use team-read statuses to hand off work, communicate better, and collaborate more effectively.

See when people read your email: In Superhuman, you can see when people read your email and on which device. If someone doesn't reply, reading statuses can show why. Maybe they never opened your email. Or perhaps they did but on their phone. Now you can follow up with just the right message.
Avoid collisions with your team: In Superhuman, you can see exactly when your team is replying.  Know when your team is on it, and avoid embarrassing collisions.

Schedule events right from your email: You can create calendar events right from Superhuman.
Scribbly
For busy professionals seeking a more efficient way to manage their emails, Scribbly is the answer. This AI-powered email assistant is available for free and offers context-specific content suggestions that sound like you, allowing you to write emails up to 10 times faster.
By seamlessly integrating with Gmail as a Chrome extension, Scribbly provides users with professionally written emails, saving valuable time and enabling more effective communication.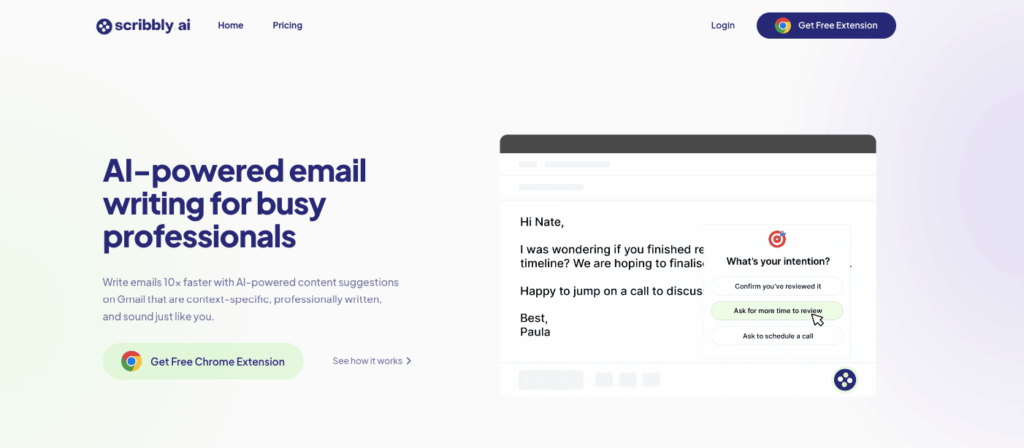 Key features:
Pricing: Free
Robin
Robin AI is a revolutionary new platform that uses advanced artificial intelligence to automate the top of the sales funnel for businesses. With Robin AI, you can easily and effectively reach out to leads, conduct research, and handle initial outreach – all without the need for a human sales associate. Robin AI writes and sends emails from your email address, adjusting the copy based on the lead information.

Key features:
Sophisticated text-to-speech: Crafts and sends personalized emails based on lead information

CRM integration: Seamlessly integrates with major CRM systems, SMS, chat, and voice

Objection handling: Automatically creates objection emails to book calls with leads

Personalized sales advice: Offers real-time insights for improved results and competitive advantage
Pricing: Contact for pricing
Hoppy Copy
Hoppy Copy is an AI-based email marketing copywriting platform that saves time and increases conversions.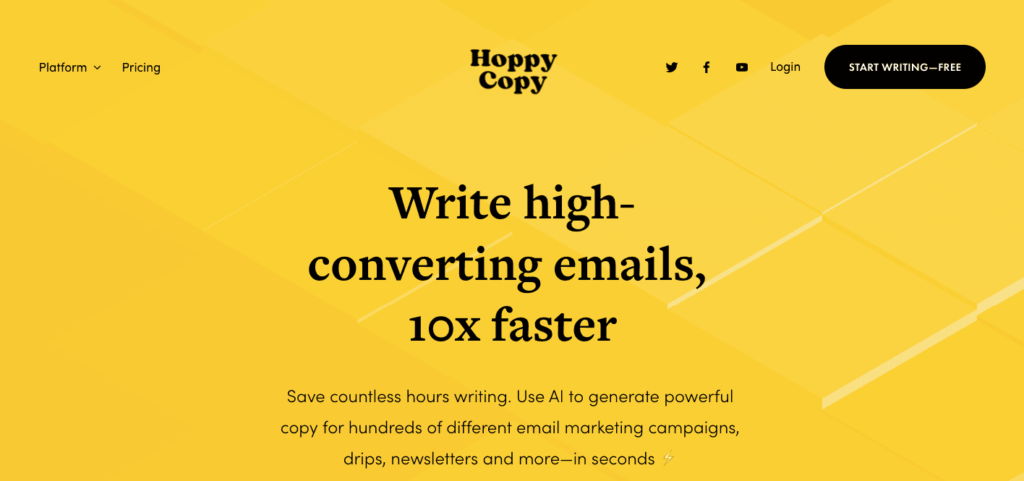 Key features:
Tweak-edit-reword with fresh copy that sticks: Advanced Editor Tools give you confidence writing anything. Generate unique campaign ideas, witty headlines, eye-catching subject lines, bold calls to action, persuasive preview text, and more.
Increase open rates with spam check: Automatically identify spam keywords causing your emails to go to junk mail folders, then substitute those keywords for a stronger copy.
Track your competitor's email strategy: Access 1000's emails sent from top brands. Or, track a new brand and we'll automatically capture their emails in real-time.
Pricing: 
Monthly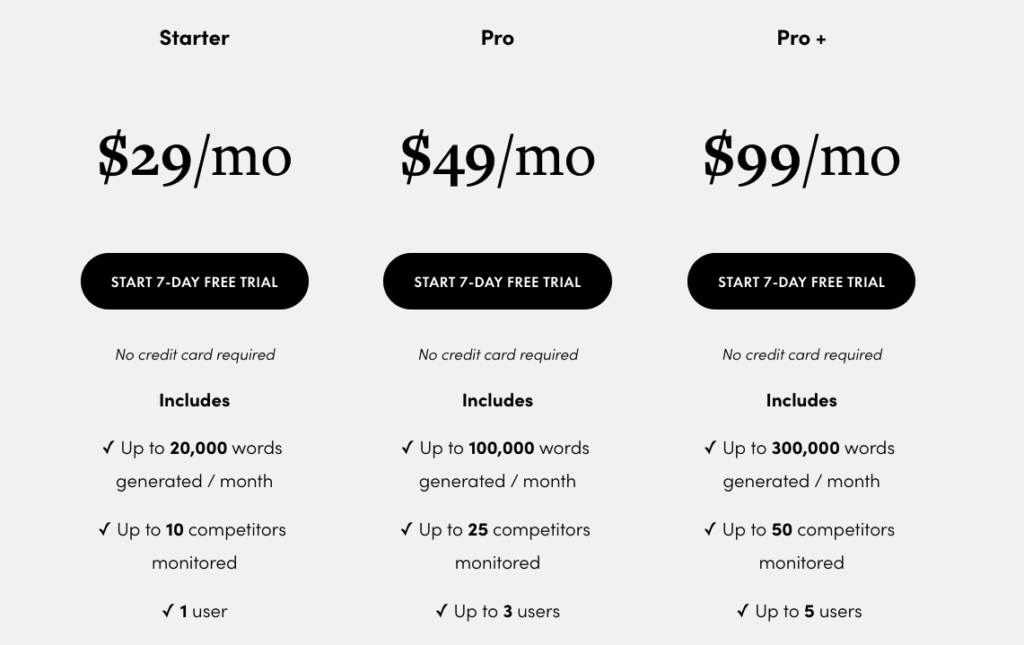 Yearly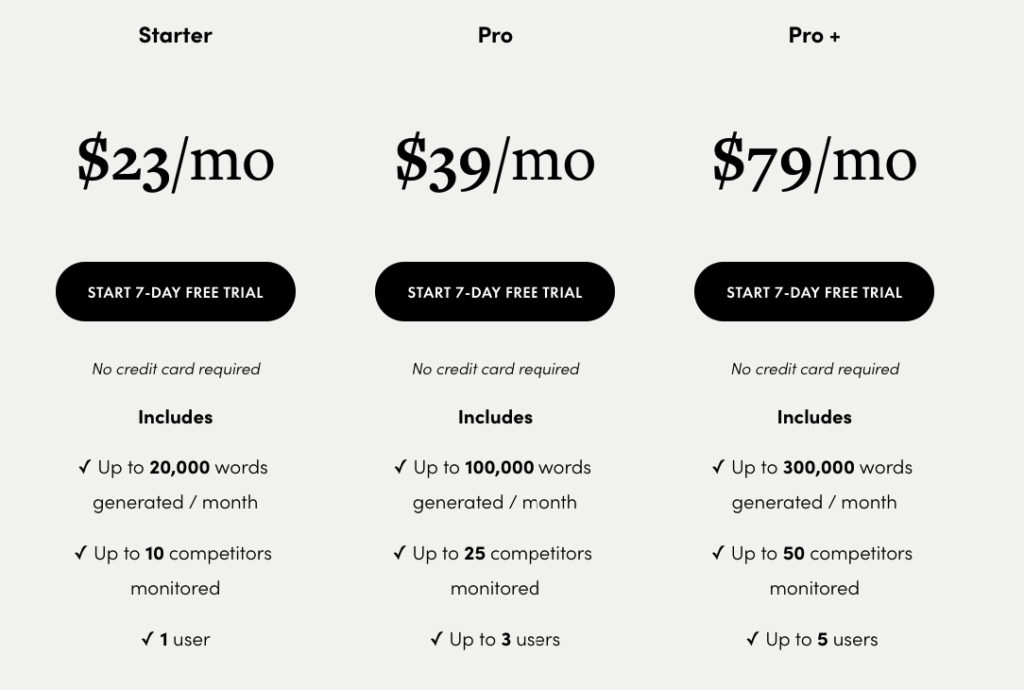 Instantly.ai
Instantly.ai is a comprehensive email outreach tool designed to help users expand their business effectively. Instantly scales your outreach campaigns with unlimited email sending accounts, unlimited warmup, and smart AI.
Key features:
Unlimited email sending: Send thousands of emails daily without damaging sender reputation

Warmup pool: Access to 200k+ real human accounts for improved email deliverability

List cleaning and verification: Ensure lead lists are accurate and domains are properly set up for cold emailing

Campaign personalization and automation: Optimize deliverability and response rates with personalized, automated emails

Analytics and resources: Analyze campaign success and access 50+ docs, 600+ email templates, and a private Facebook community
Pricing:
Monthly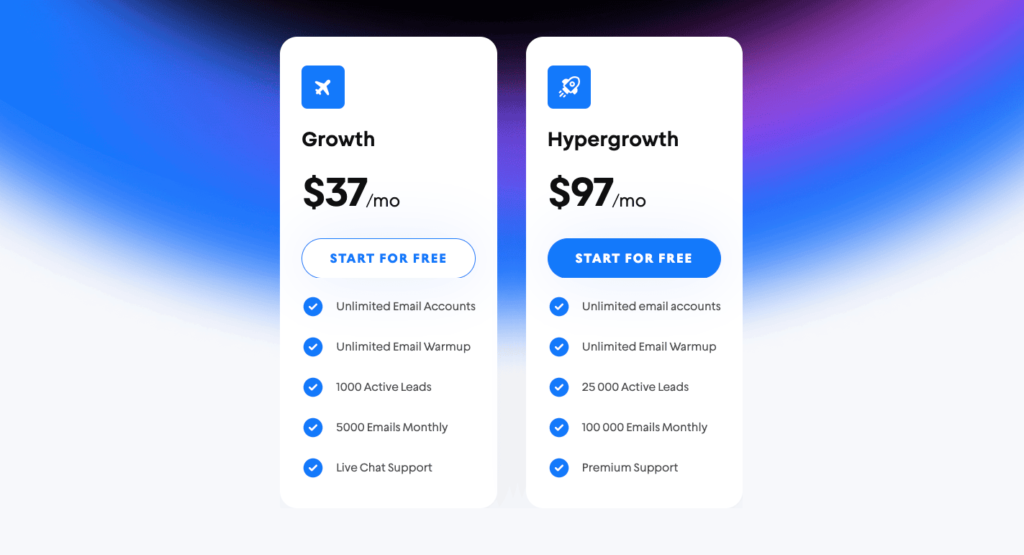 Yearly