As a Shopify store owner, you know how important it is to tell a compelling story about your products and brand. A good story can connect with your customers on an emotional level, build trust and loyalty, and increase conversions and retention. But crafting a captivating story can be hard and time-consuming, especially if you are not a professional writer or marketer. That's why you might want to use an AI storyteller to help you create engaging and unique stories for your products and store.
An AI storyteller is a tool that uses natural language generation and machine learning to produce original and relevant stories based on your product information and preferences.
In this article, we will review 8 best AI storyteller tools for Shopify that can help you take your storytelling to the next level.
Best AI storyteller Shopify
Tome
Tome is a powerful storytelling tool that enables users to create compelling narratives with any type of content. With its advanced features, users can easily share prototypes, add 3D renderings, trim videos, and embed live content from the web to make their point more compelling.
Key features:
Frictionless creation meets magic design: With its drag-and-drop creation, responsive pages, and one-click themes, Tome makes it easy to focus on your ideas, while it takes care of the rest. You won't waste time aligning content or applying brand colors.
Live, interactive content from the web: Tome allows users to embed anything from the web in one place, with live integrations with their favorite tools like Figma, enabling them to showcase their existing work as a connected part of their story.
Video narration that brings your story to life: With native video recording, users can talk through a nuanced point or simply add a personal touch to their story, even asynchronously.
Easy sharing, for any screen: Tome enables users to share a link to their story with just one click. Tomes are designed to fit any device, so viewers aren't stuck squinting or pinching to zoom.
Made to work wherever you work: With the Tome iOS app, users can seize a spark of inspiration or make a last-minute edit right before the meeting. Their work syncs seamlessly across devices.
Pricing: $8/mo
Instanovel.ai
Instanovel.ai is an AI storyteller platform that allows users to generate their own mini-novel with just one prompt. With its advanced AI algorithms and beautiful artwork, Instanovel.ai makes it easy to create engaging and fun mini-novels in a matter of minutes.
Key features:
Easy content creation: With just one prompt, users can quickly generate their own mini-novel, without any need for writing or storytelling skills.
Fun mini-novels: Instanovel.ai creates fun mini-novels that are 4-6 chapters long, perfect for anyone who wants to enjoy a quick and entertaining read.
Beautiful artwork: Instanovel.ai's mini-novels are complemented by beautiful artwork that enhances the storytelling experience.
Premium option: For users who want to get their mini-novels faster, Instanovel.ai offers a premium option that reduces waiting times for free books.
Artflow.ai
Artflow.ai is an innovative platform that uses AI to help users create unique and visually stunning stories. With its advanced features, Artflow.ai makes it easy to generate custom characters, scenes, and dialogues that can be used in video games, films, or social media promotions.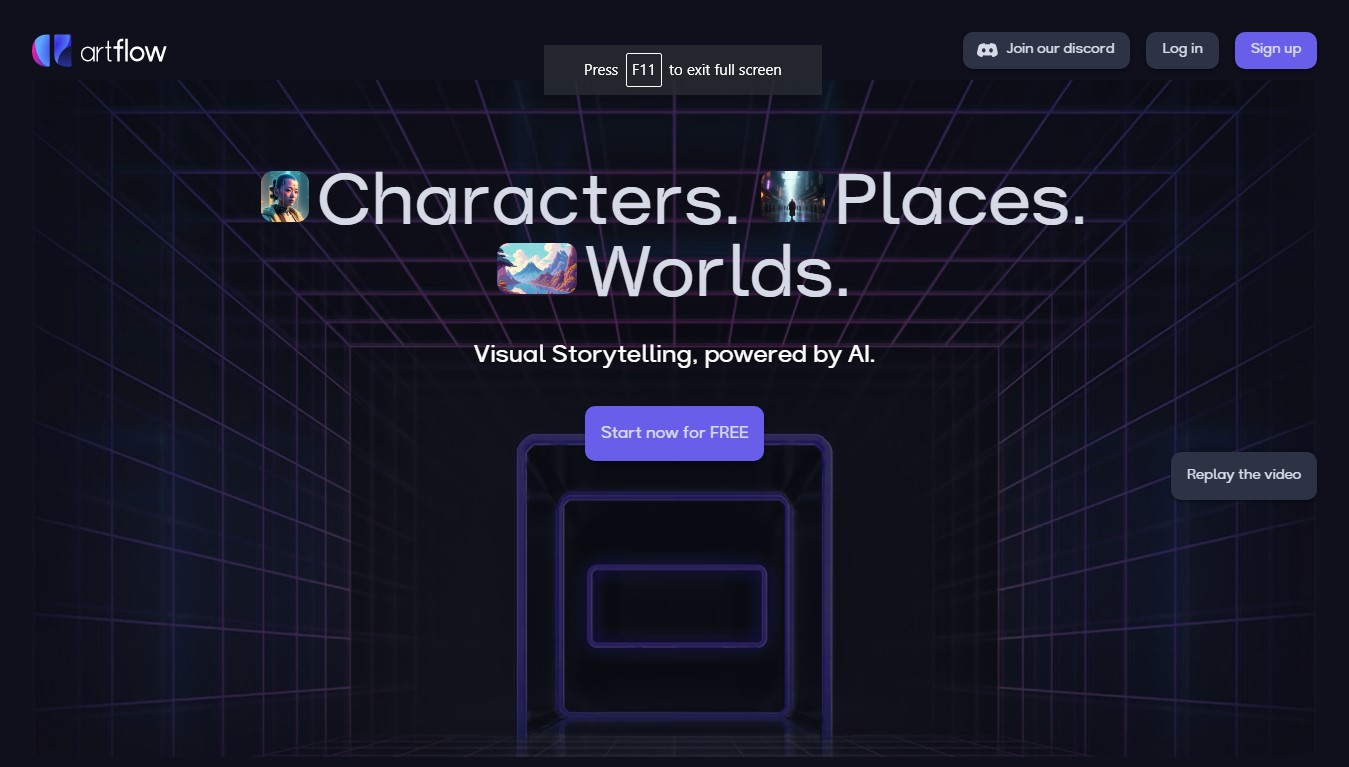 Key features:
Easy content creation: With Artflow.ai, users can generate unique worlds, characters, and scenes simply by typing in what they want to see. The AI-powered platform takes care of the rest, bringing the user's story to life.
Custom characters and scenes: Artflow.ai allows users to create custom characters and scenes for their stories, making it easy to elevate their game's visuals and create compelling cutscenes and dialogue scenes.
AI-generated videos: With Artflow.ai, users can create striking trailers and social media promotions using AI-generated videos, enabling them to share their stories with others and build their audiences.
User-driven storytelling: Artflow.ai puts the user at the center of every story, providing them with the tools they need to create unique and engaging content that reflects their vision.
NovelAI
NovelAI is a revolutionary platform that harnesses the power of Artificial Intelligence to assist users in creating unique and captivating stories.
Key features:
AI-assisted authorship: NovelAI uses AI algorithms to create human-like writing based on your own, enabling you to produce quality literature effortlessly.
AI output control: NovelAI provides users with a plethora of options to control the AI's output, ensuring that their stories are tailored to their preferences.
Secure storage: NovelAI ensures the security of users' stories by encrypting them with XSalsa20, making them accessible only to the user.
Pricing:
Free Trial
$10/month (USD)
$15/month (USD)
$25/month (USD)

100 Free Text Generations*

2048 Tokens of Memory

Unlimited Text Generations

1024 Tokens of Memory

Unlimited Text Generations

2048 Tokens of Memory

Unlimited Text Generations

2048 Tokens of Memory
Storied
Storied is a unique family history platform that enables users to build their family tree and bring it to life with vibrant, collaborative stories. With its advanced features, Storied makes it easy for users to start a family tree from scratch, search for historical records, and uncover new family members.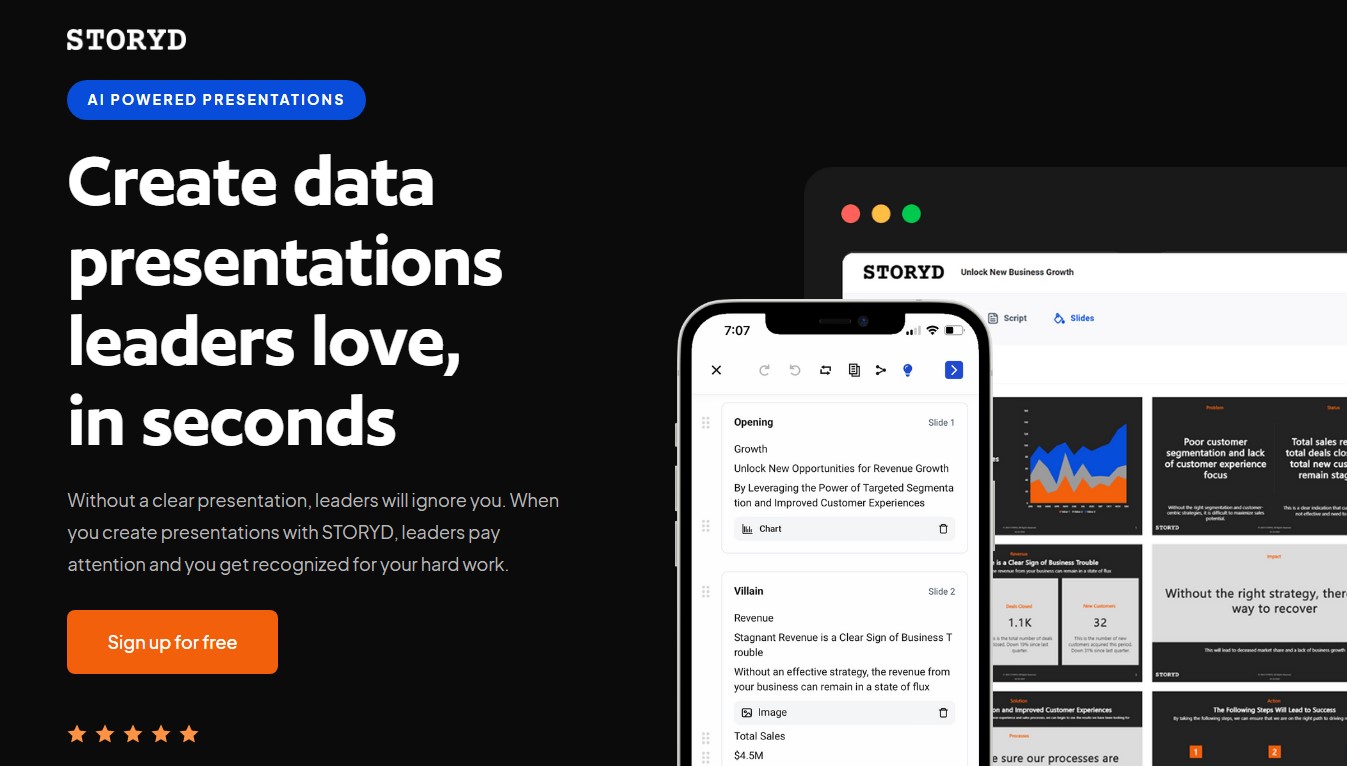 Key features:
Build your family tree: Storied allows users to start a family tree from scratch or upload their family tree from another site. With search and clues to help grow the tree, users can uncover new family members from the ever-growing historical record collection.
Collaborative storytelling: Storied enables users to bring their family history to life with vibrant, collaborative stories. Users can add photos, videos, and documents to their family tree and share their stories with family members.
Price: $4.99/mo
OnceUponABot
OnceUponABot is an AI-powered tool for creating children's stories. Simply tell OnceUponABot your story idea and let the robot generate a completely unique story from scratch using AI.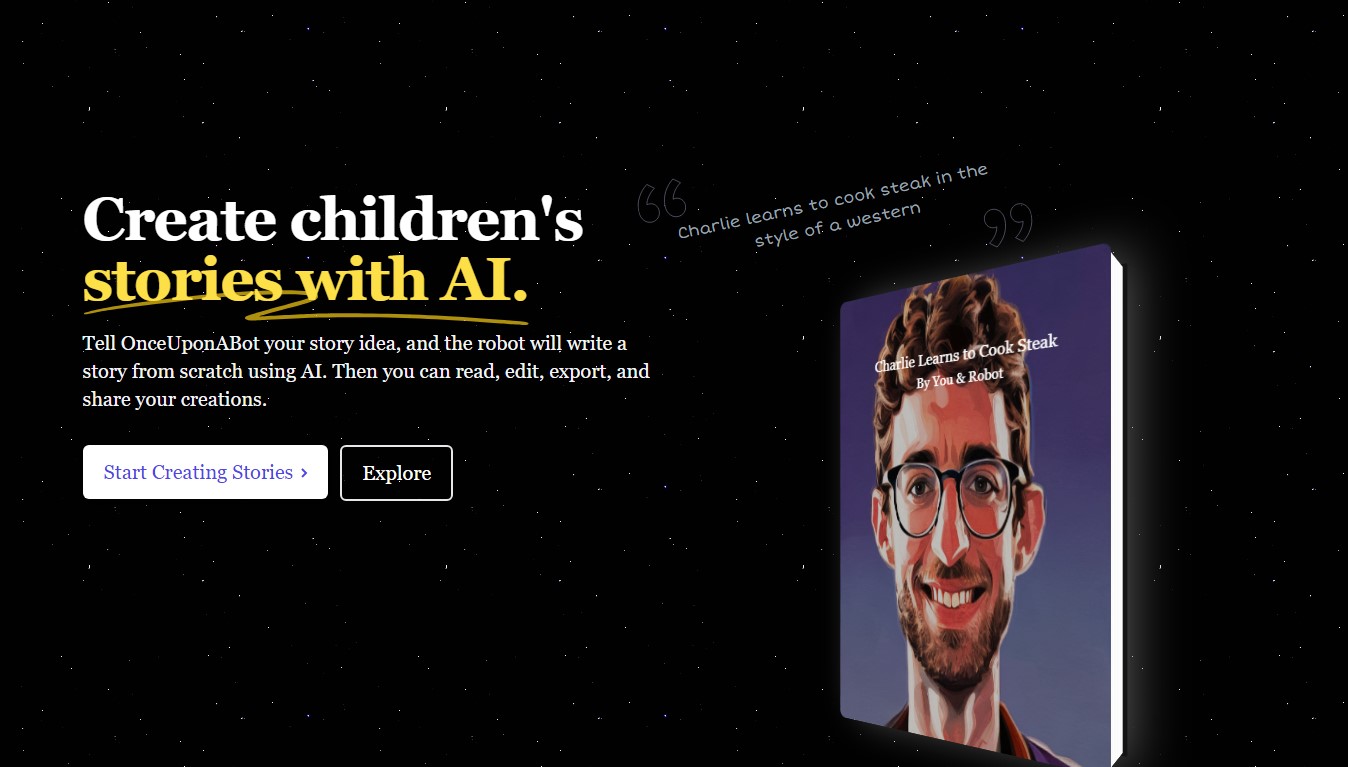 Key features:
Create endless illustrated stories about anything you want. With AI technology, every story is completely unique and tailored to your specific idea.
Choose your reading level. OnceUponABot automatically adjusts the reading level to your preferred age range, allowing you to increase the difficulty as your child improves.
Write in any language. Create stories in any language you want, and OnceUponABot will automatically translate for you.
Edit, Export + Share. Redraw images, edit text, and export your stories to PDF. Or simply share a link for anyone to enjoy your creations.
Pricing:
Monthly Plan

Annual Plan

Commercial License

$9.99

/month

$6.67

/month

$19.00

/month
BedtimeStory
BedtimeStory is an AI-powered tool for crafting wonderful bedtime stories. With BedtimeStory, you can create personalized, instant bedtime stories in just seconds.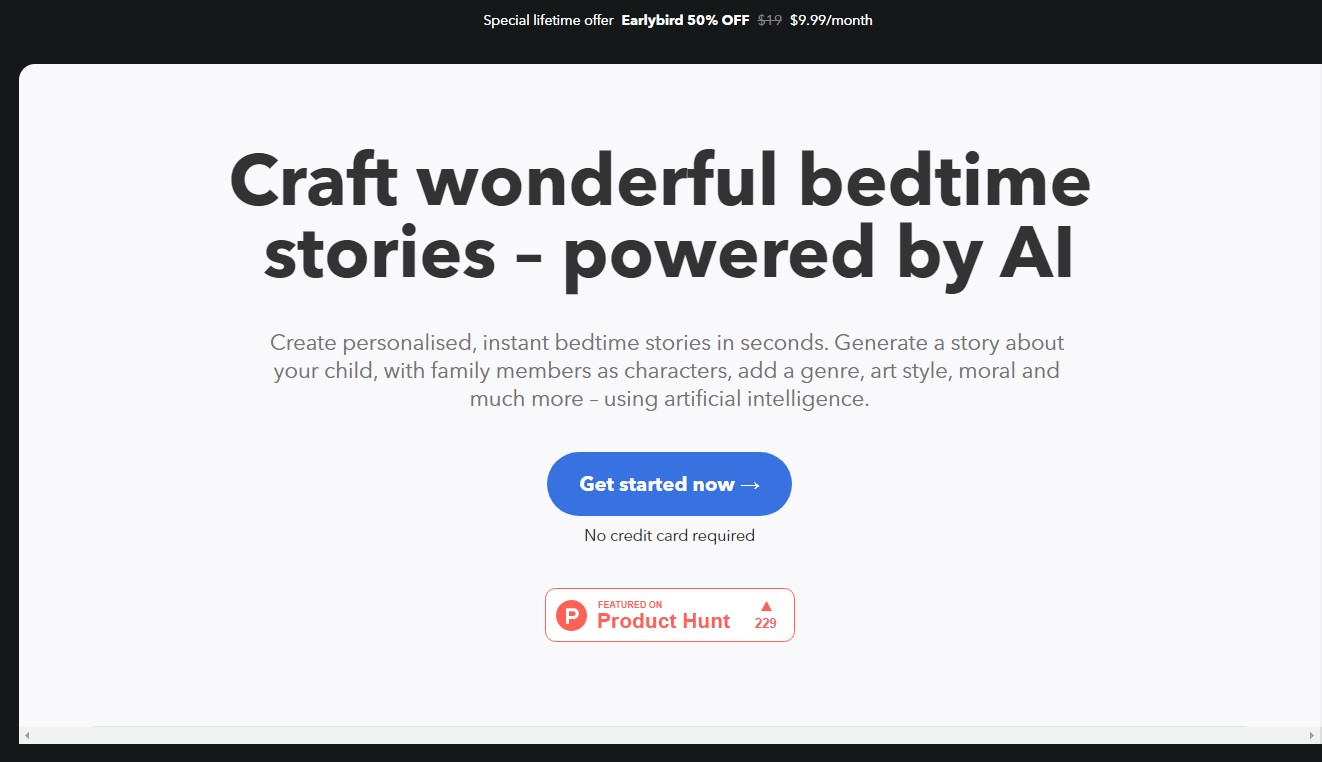 Key features:
Custom Stories: The stories are personalized and can include any character of your choice. You can create a story about your child, with family members as characters, add a genre, art style, moral, and much more – all using artificial intelligence.
Open Library: Library has over 5000 stories created by the community. You can explore all the stories, like them, bookmark them into your collections, re-mix them, share with friends, and read to your kids.
Pricing: $9.99/month
STORYD
STORYD, the tool that helps you create data presentations that leaders will love in just seconds.
Key features:
Compelling Presentations: With STORYD, you can create data presentations that truly capture the attention of leaders. This helps you get recognized for your hard work and stand out in your organization.
Essential Skill: Storytelling is an essential skill for business professionals, but it's difficult to make data presentations truly compelling. That's why STORYD was created to help you create presentations that are both informative and engaging.
Design Help: STORYD makes designing your presentation easy. You can see a visual preview of each slide, set a theme, font, and color, upload an existing deck to have STORYD extract your organizational theme and font, and set your own choices for theme, font, colors, logo, footer, date, and page number.
Pricing: