Discover the power of AI customer support tools in this blog. Experience faster response times, reduced operational costs, and increased customer satisfaction. Explore common use cases, including AI chatbots handling routine inquiries, while sentiment analysis helps understand customer emotions for better problem-solving. Unlock the potential of personalized support with AI's ability to analyze customer data and provide tailored assistance, ensuring a seamless and exceptional customer experience. Delve into the world of AI-driven customer support and elevate your business to new heights.
10 Best AI Customer Support Tools for Shopify
Chatsimple
Unleash the potential of Chatsimple, where ChatGPT's magic transforms your customer interactions into an enchanting experience. This AI-powered tool empowers you to deliver top-notch service, captivating visitors and turning them into loyal customers. Craft a personalized chatbot, specially trained on your business content, and effortlessly integrate it across all your communication channels. Elevate your customer support game with Chatsimple's spellbinding capabilities and watch your business thrive like never before.
Key features:
Customization: Leverage your business content, be it from your website, PDFs, or documents, to train your chatbot.
AI-Powered Chatbot: Create dynamic, brand-consistent conversations that cater to your customers' needs.
Human Feedback Learning: Our chatbot learns and refines its responses based on human feedback, improving its accuracy over time.
Effortless Integration: Seamlessly integrate your AI chatbot with your existing communication platforms for a consistent customer experience.
Pricing: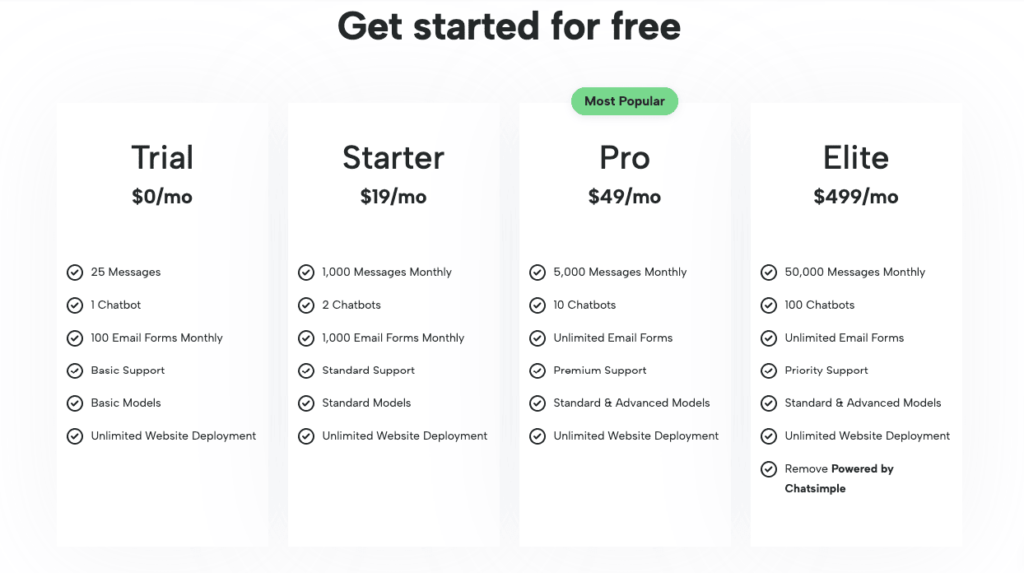 BrandBastion
Let the magic of BrandBastion Lite take the lead in managing social media conversations effortlessly in one centralized hub, liberating you from endless hours of monitoring, moderating, and responding. This AI-powered marvel simplifies your social media management, analyzing sentiments, banishing spam and hate speech, and pinpointing messages that need your brand's attention. Embrace the enchantment of BrandBastion Lite as it transforms your social media game, leaving you with more time for what truly matters. Watch your online presence soar to new heights with the power of AI by your side.
Key features:
Sentiment analysis in 109 languages.

Highlight and auto-hide unwanted and harmful comments using AI (spam, offensive, inappropriate, and against brand).

Unified smart inbox that leverages Intent Recognition (AI) to help you easily identify which comments need your response.

Unlimited number of users so you can get your whole team on the platform.

Platform coverage: paid and organic Facebook, Instagram, Youtube, and TikTok.
Pricing: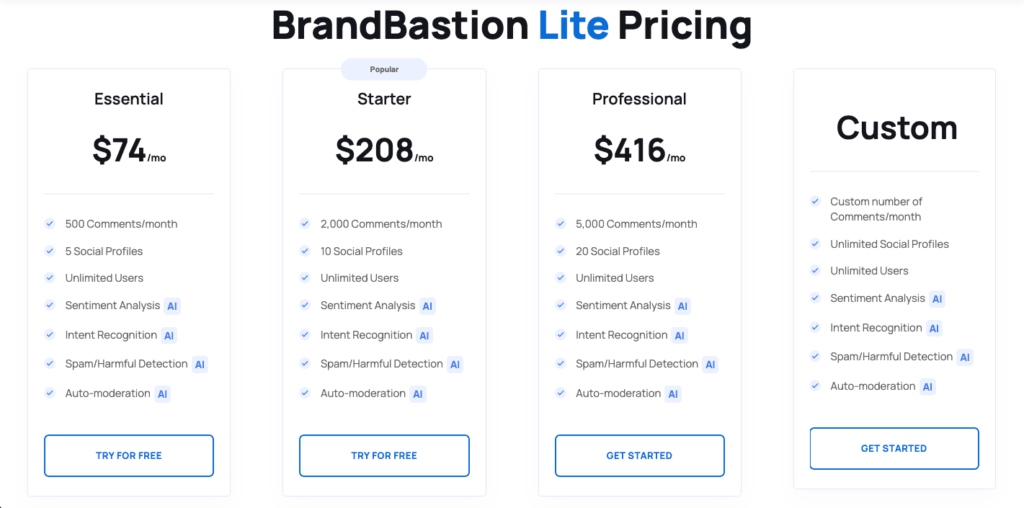 Wonderchat.io
Wonderchat.io, the AI-driven chatbot tool, empowers users to swiftly construct personalized chatbots leveraging their knowledge base. In merely 5 minutes, users can harness the potency of ChatGPT by sharing their site link or uploading a PDF file. Wonderchat.io's mission revolves around offering self-serve customer support, fostering user engagement, and enhancing customer retention for businesses. Experience the speed and efficiency of Wonderchat.io as it revolutionizes your customer interactions and leaves a lasting impression on your audience.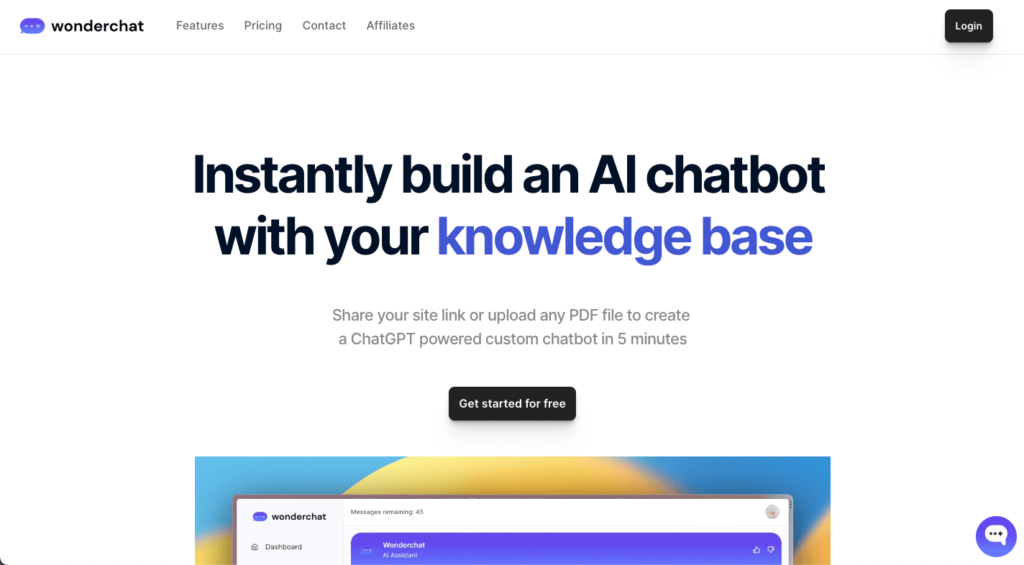 Key features:
Knowledge Base Integration: Utilize existing knowledge bases by sharing site links or uploading PDF files.
ChatGPT Integration: Leverage the power of ChatGPT to provide accurate and instant responses.
Self-Serve Customer Support: 24/7 availability of the AI chatbot helps engage and retain users.
Quick Setup: Create a custom chatbot in just 5 minutes, saving time and resources.
Real-Time Interaction: ChatGPT enables real-time conversations, addressing user inquiries promptly.
Pricing:
Monthly

Annual
SecondBrain
SecondBrain is a cutting-edge chatbot builder that empowers you to create a ChatGPT-like chatbot for your website effortlessly. By simply providing a link or uploading documents, the AI learns from your content and delivers personalized answers to your customer's inquiries in a matter of seconds. With SecondBrain, the possibilities are endless: Enhance customer support; Facilitate internal knowledge sharing; Elevate your AI copywriting game; Seamless integration across platforms,…
Key features:
Easy Setup: Just provide a link to your website or upload documents; the AI will learn from your content.

Multilingual Support: MagicChat.ai supports over 95 languages.

Customizable: Personalize your chatbot with a unique name, instructions, and language preferences.

Secure Data Storage: Your document content is hosted securely, and data is never shared with third parties.

Powered by ChatGPT & GPT-4: Harness the power of cutting-edge AI for an exceptional chatbot experience.

Instant Support: Provide quick, detailed responses to customer questions using your content and documentation.

Internal Knowledge Sharing: Boost your team's productivity with instant access to relevant information.

AI Copywriting: Generate high-quality content using a ChatGPT tailored to your business. (tutorials coming soon)

Integration Options: Easily add MagicChat.ai to your website, app, Slack, or other platforms. (tutorials coming soon)

Advanced Analytics: Gain insights into chat history, popular questions, and more. (coming soon)
Pricing: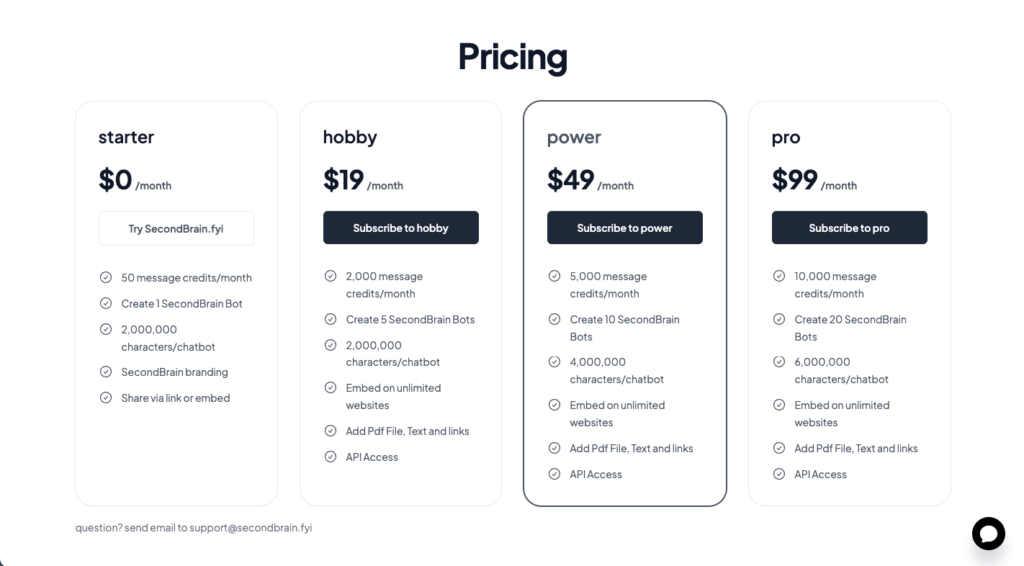 Second Nature AI
Experience the power of Second Nature's sales enablement software, featuring a "virtual role play partner" powered by conversational AI. Engage in lifelike sales discussions, receive instant feedback, and receive personalized coaching to enhance your sales prowess. With real-time visibility into your team's performance through an intuitive dashboard, achieving sales excellence has never been easier. Embrace the future of sales enablement with Second Nature's innovative solution.
Key features:
Increase salesperson confidence
Enhance customer relationships
Increase deals on pipeline
Increase the size of deals
Ensure consistency across teams
Roll out new messages
Faster, more successful onboarding
Rapid sales certification
Pricing: Free trial
TheLoops
Unlock the power of real-time insights with TheLoops, a cutting-edge CX operations platform. With AI-driven capabilities, Support and Success leaders gain a clear view of customer, agent, and product interactions. Instantly access revenue status and explicit customer behavior without the need for a dedicated data team. Stay ahead in the game with TheLoops and fix what matters most in your operations. Empower your team with unprecedented visibility and drive exceptional customer experiences.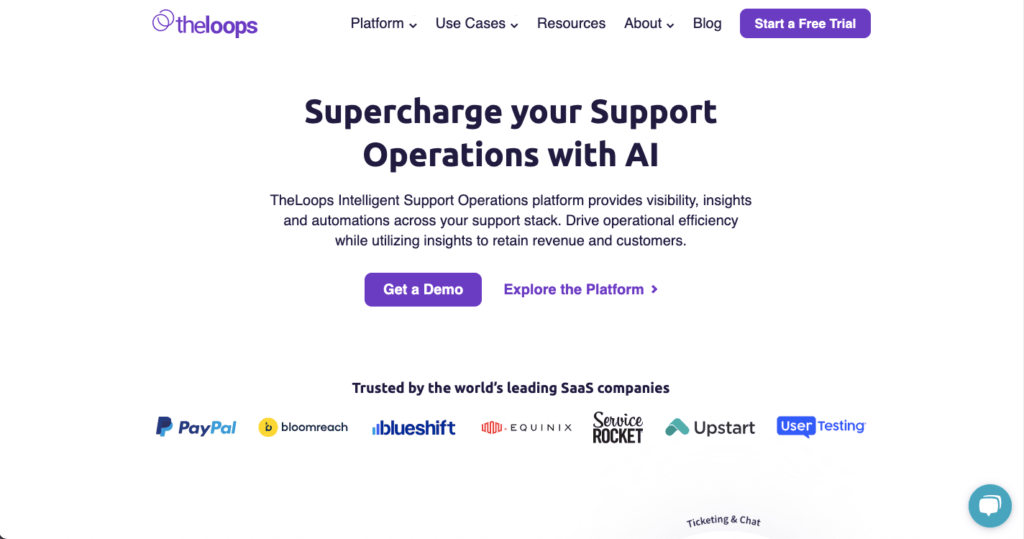 Key features:
See beyond your support stack: TheLoops integrates product signals and customer data so you can understand what's happening outside your support tools without a data scientist.

Know your leading indicators: TheLoops Impact Analysis scores every customer interaction based on revenue at risk, sentiment, and product usage so you can make real-time decisions that drive business outcomes.
Get ahead of escalations: TheLoops Escalation Prediction identifies at-risk tickets before they escalate, enabling your team to deliver proactive support and protect revenue.
Build your support workflows: TheLoops low-code platform lets you configure processes and automate resolutions without the need for an engineer.
Upskill your agents: TheLoops Agent Assist & Monitoring delivers insights and context alongside tickets for agents, and detailed agent performance reports and conversation views for managers.
Pricing: Free trial
Tiledesk
TileDesk is the ultimate solution for skyrocketing your marketing revenue and capturing 2X more leads. With its no-code platform, it offers engaging conversational apps to qualify leads efficiently. Boost conversions on all your digital channels by integrating Tiledesk Live Chat widget into your website and connecting chatbots to WhatsApp, Facebook Messenger, and more. Choose from a wide range of free ready-to-use templates tailored to your requirements. Effortlessly design your first AI chatbot with a single click and seamlessly combine it with live agents for an omni-channel experience.
Key features:
Maximize conversions on all your digital channels
Design your first Al chatbot with just one click. Combine it with your live agents
Bring them omni-channel in a matter of minutes
Pricing:
Monthly
Yearly
echowin
Introducing echowin – the cutting-edge AI-powered call management system revolutionizing customer interactions and business operations. With echowin, you can automate call handling and elevate response times, empowering your customer support teams to deliver exceptional service. Small businesses can now efficiently manage customer interactions, while organizations gain valuable insights from real-time customer interaction data. Say goodbye to manual call management and welcome a seamless, efficient, and intelligent solution for your business needs. Experience the power of echoing and unlock a new era of customer engagement and operational efficiency.
Key features:
Natural language understanding: Provides personalized responses for various scenarios
Fully automated: Handles phone calls 24/7, allowing businesses to focus on core operations
Real-time visibility: Offers insight into customer interactions for better decision-making
Pricing: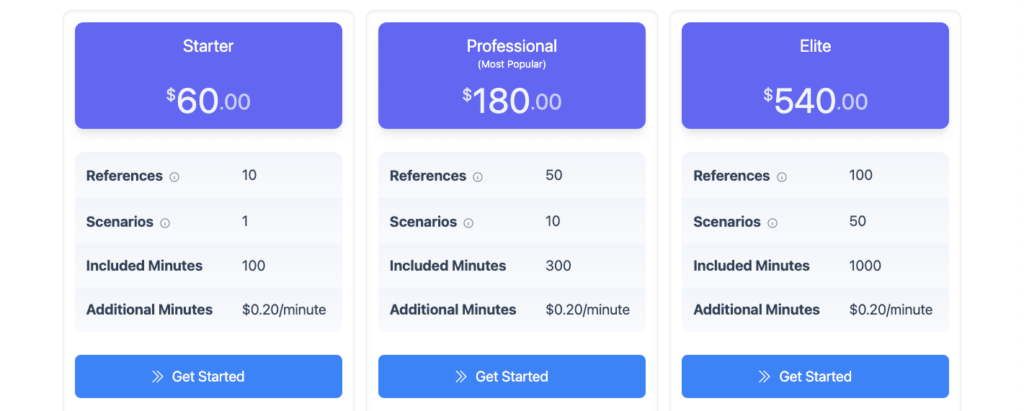 AutoResponder.ai
AutoResponder merges the prowess of AI-generated responses with the adaptability of personalized replies, catering to an array of messaging requirements. AutoResponder processes messages with your web server, connects to ChatGPT / GPT-4, or Dialogflow AI, or triggers custom actions with Tasker. AutoResponder can be seamlessly integrated across multiple platforms, including WhatsApp, Instagram, Messenger, and more, providing a comprehensive solution for your messaging needs.
Key features:
Users can create tailored responses and adjust multiple settings, such as defining keywords for triggering replies.

This versatility ensures that the app can adapt to different communication styles and preferences, making it a valuable tool for managing conversations on messengers like WhatsApp.

AutoResponder sends automatic chat replies to your favorite messengers individually with the help of many different options.

Create as many custom rules for different messages as you like. Or send out-of-office replies with just one.

Process messages with your web server, connect to ChatGPT / GPT-4 or Dialogflow AI, or trigger custom actions with Tasker.
Pricing: Paid plans start from $3.3/mo
Yobi
Yobi is a powerful tool designed to streamline customer conversations for small businesses. Its advanced AI capabilities allow it to centralize all customer interactions into one inbox, regardless of the channel used, and support communication in the customer's preferred language. Say goodbye to scattered messages and embrace the simplicity and efficiency of Yobi for managing your customer communications.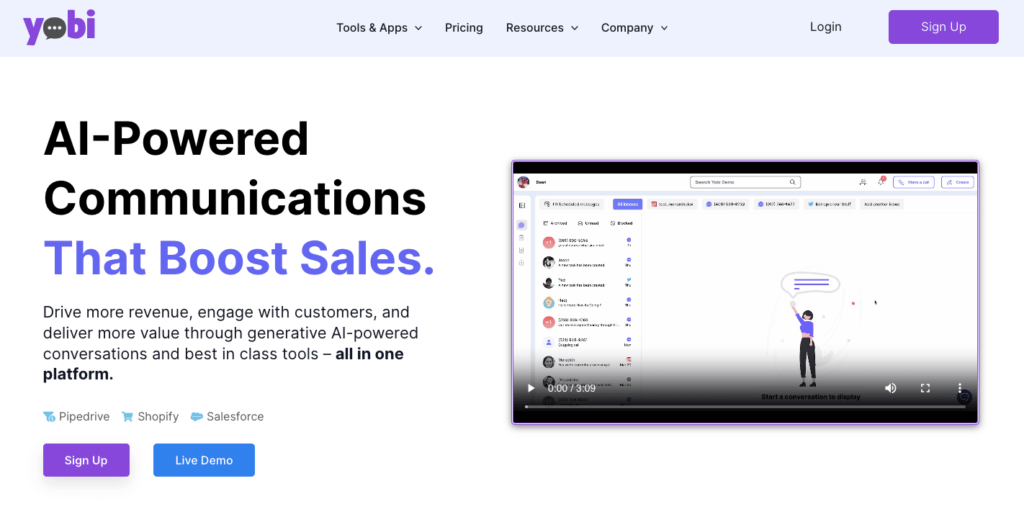 Key features:
Centralized inbox: All customer conversations are managed in one place, making tracking and responding to inquiries easier.
AI-powered: Yobi's AI tools help automate repetitive tasks and provide personalized responses to customers.
Multilingual: Yobi supports multiple languages, allowing businesses to communicate with customers in their preferred language.
Omnichannel support: Yobi integrates with various channels, including email, social media, and messaging platforms.
Small business focus: Yobi is designed specifically for small businesses, providing them with the tools they need to improve customer interactions.
Pricing: Paid plans start from $25/mo